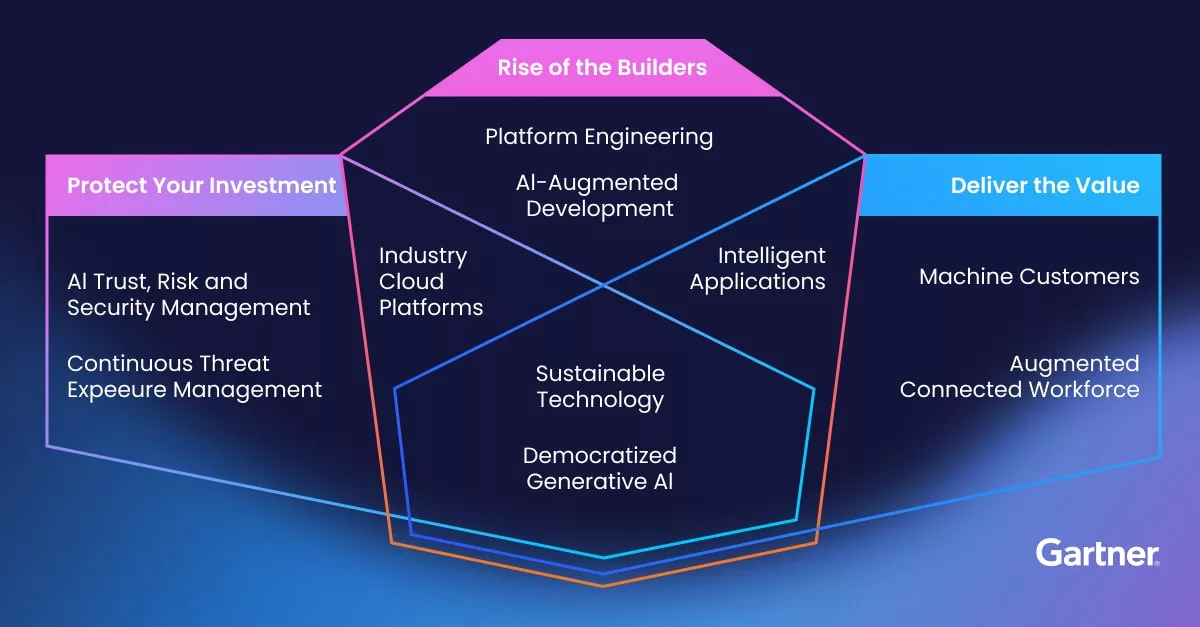 2024 Gartner Top 10 Strategic Technology Trends
In the fast-evolving age of AI, innovations can help your organization build and protect itself while generating value. Some are driven by AI; others help you to operate and grow effectively and safely as #customer expectations and business models evolve with AI.
You may have pioneered some of these technologies already; others may be new, but all help you establish the infrastructure, governance and tools that your organization and its #employees need as we move toward enhanced resilience and autonomic activities.
Gartner offers insights and actions for business and technology leaders to build and protect itself while generating value in 2024 and beyond:
https://www.gartner.com/en/information-technology/insights/top-technology-trends