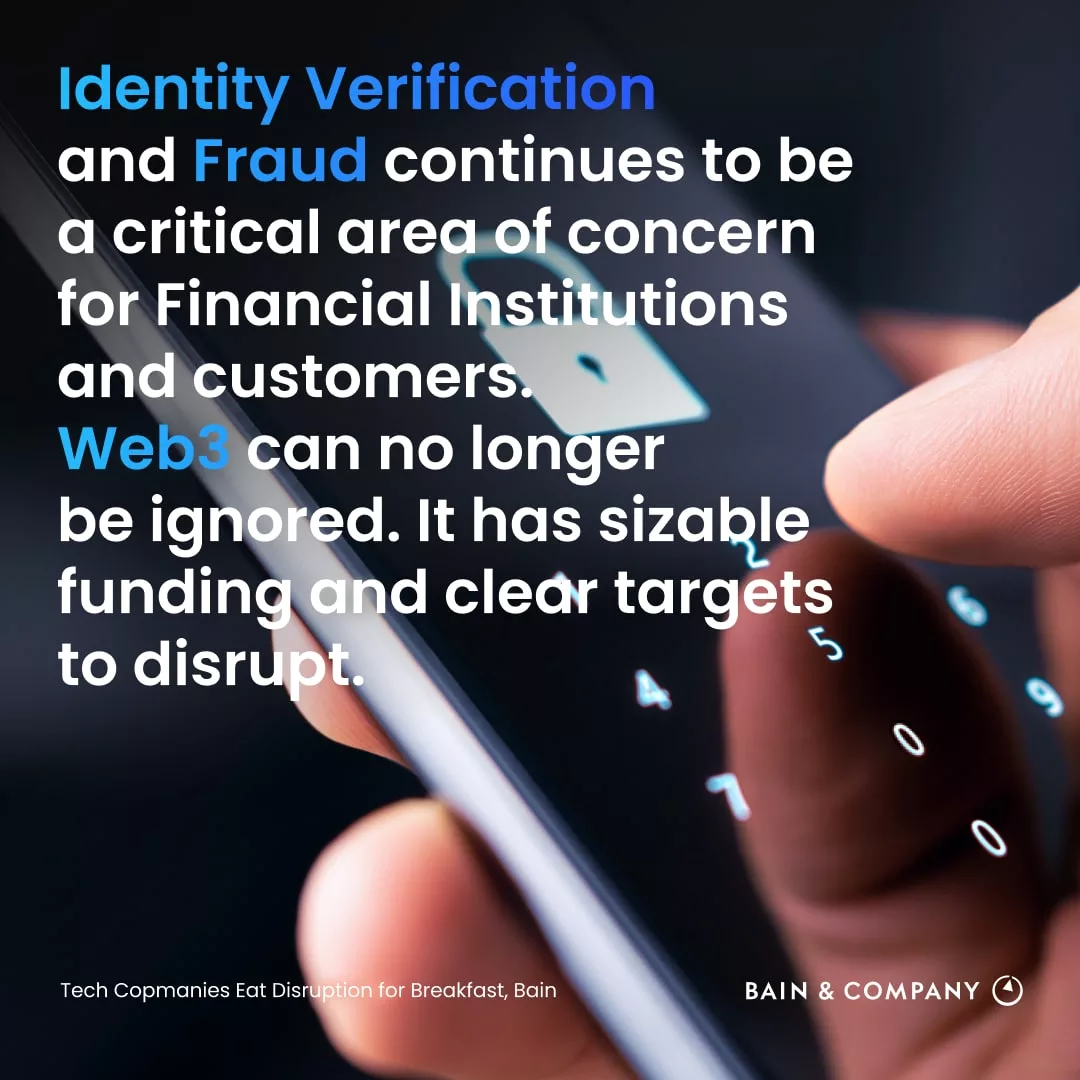 What we have learned from Bain on Technology Trends to watch in 2023, Identity Verification and Fraud continues to be a critical area of concern for Financial Institutions and customers. Web3 can no longer be ignored. It has sizable funding and clear targets to disrupt.
"Enabled by digital identity and powered by blockchain technologies, the Internet's third iteration is more open and decentralized – ushering in an entirely new digital economy."
At Loquat, we are in a constant search of HOW we can make our customer's journey a personal, pleasant and up-to-date experience. We believe in the future of Web3 and its chance to democratize the online experience, and enable users to reclaim control of their data.