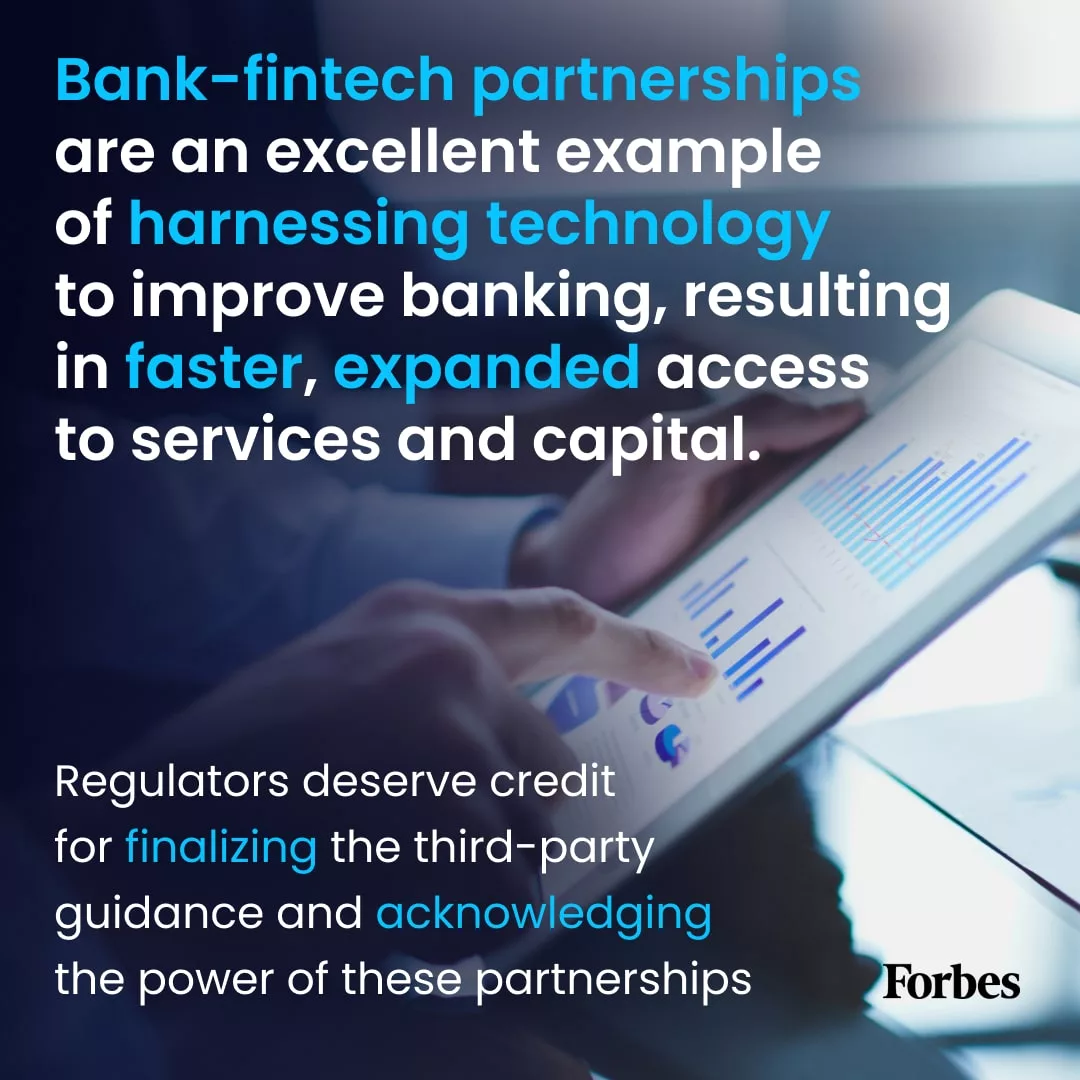 Bank-fintech partnerships: digitizing your reality
Once viewed as a disruptive force in traditional banking, bank-fintech partnerships have become increasingly common and highly effective.
These partnerships unlock value for parties on each side of the equation. Banks provide fintechs with backend infrastructure, knowledge, compliance, and regulatory controls. Fintechs help banks access new markets, enhance and accelerate the rollout of digital offerings, and deliver a better, more customer-friendly overall experience.
These partnerships help drive down the costs of financial services with improved efficiencies, better and faster decision-making with data analytics, and expanded access to banking and financial offerings. Incumbent financial institutions would not have eliminated or reduced overdraft fees without fintechs like Chime and other digital peers entering the marketplace.
Bank-fintech partnerships are an excellent example of harnessing technology to improve banking, resulting in faster, expanded access to services and capital. Regulators deserve credit for finalizing the third-party guidance and acknowledging the power of these partnerships.
Looking ahead, we welcome regulators' commitment to deliver more clarity on the expectations for community banking organizations in managing these risks. Banks and fintechs working together can provide even more benefits to consumers, small businesses, and the economy if the laws on the books – and the regulatory mindset – catch up to the digital reality.
https://www.forbes.com/sites/pennylee/2023/10/04/how-bank-fintech-partnerships-make-banking-better-for-consumers-and-small-businesses/?sh=30f4f6ea7b76
Loquat, an innovative financial technology company, developed and operates a proprietary banking as a service platform designed with the small business customer in mind. Our end-to-end-platform allows credit unions and community banks to improve or launch a streamlined digital banking functionality aimed at serving small and medium-sized businesses (SMB) from new account onboarding through delivering lending options, while preventing fraud without sacrificing on the user experience. Learn more: www.loquatinc.io