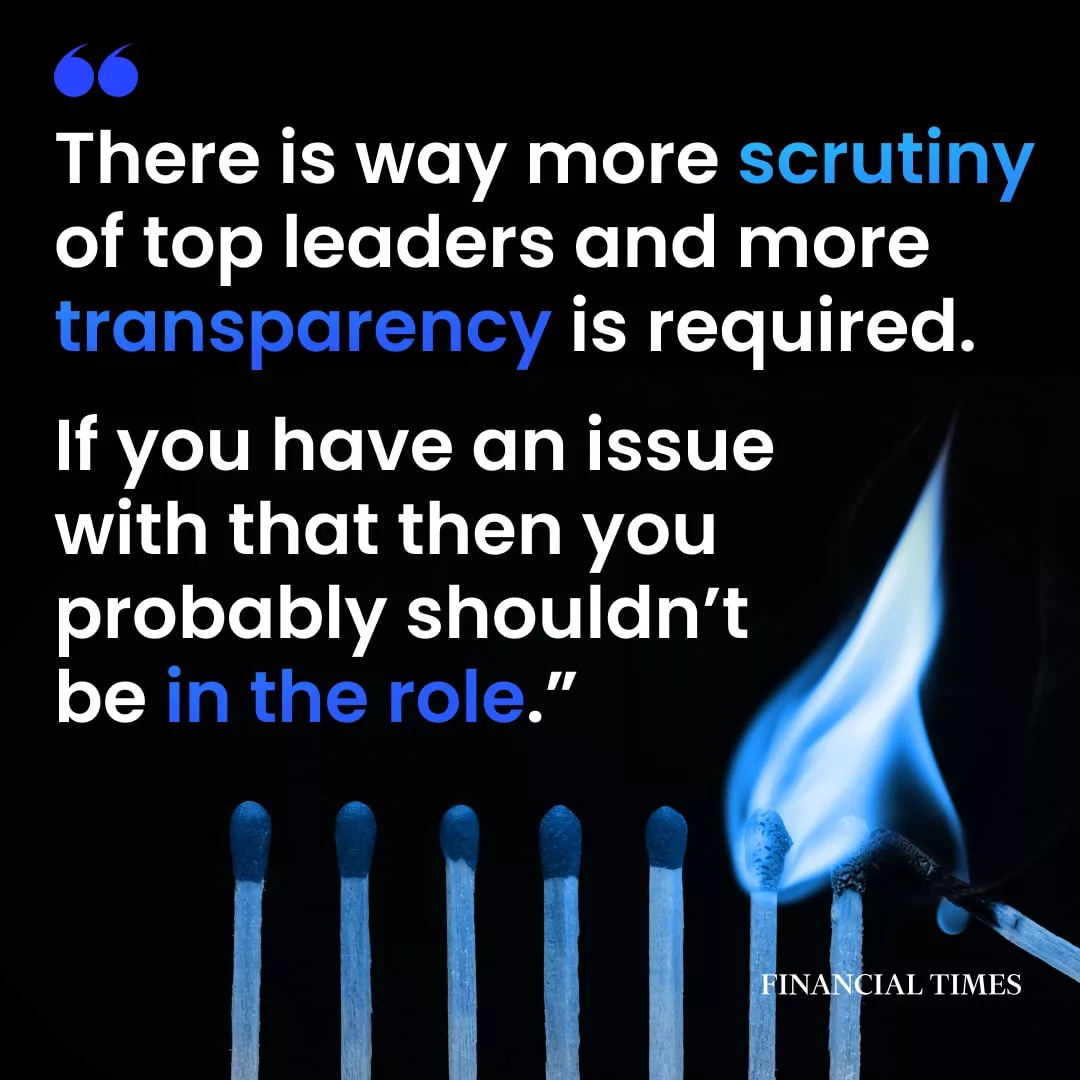 CEOs embarrassing behavior: will it destroy the company's reputation?
What is the difference between a hook-up, a fling and a relationship? For a board director of a big company in 2023, this may now be required knowledge.
Global companies president's are departing more frequently, often due to their failure to disclose past relationships with employees to the board.
This raises the question of how closely directors need to scrutinise the personal conduct of top executives — from workplace relationships, bullying and inappropriate use of social media, to an individual's tax affairs and embellished CVs.
Reputational risk has become as high a priority as financial risk, but board discussions have historically tended to focus on issues such as product reliability, service quality and compliance, rather than personal conduct. Directors are now increasingly having to make judgments based on what is socially acceptable, as well as legal and ethical, to ensure they maintain the confidence of staff, investors and customers.
In the event that governance processes and HR functions do not catch bad behaviour, there has to be a way for the average employee to take action. Well publicised and effective codes of conduct and properly functioning whistleblowing mechanisms without fear of reprisals are essential. Some companies have ethics champions throughout the company that individuals can turn to.
https://www.ft.com/content/ec803e88-d575-4ce3-a086-70562ea07323?accessToken=zwAGBtUr2Cg4kdPsgD6I1XVM49OghnBWLqBzIw.MEUCIQDFOwe6H4q0kjeFXp-nVqwH6jc0KLMF2eZtavfr9JIExAIgH0sHI8K_MZ1jddohMz6U70Ymp0UGHDl-LzglWimxhWU&sharetype=gift&token=b7be04b4-ffcc-418a-af14-3e729ac9af2c
LOQUAT, a banking-as-a-service (BaaS) platform, can with help the diverse needs of customers, allowing banks and financial institutions to offer a range of products and services with varying fees, features, and requirements.
Schedule a demo today and learn how LOQUAT Inc. can help: https://loquatinc.io/demo/