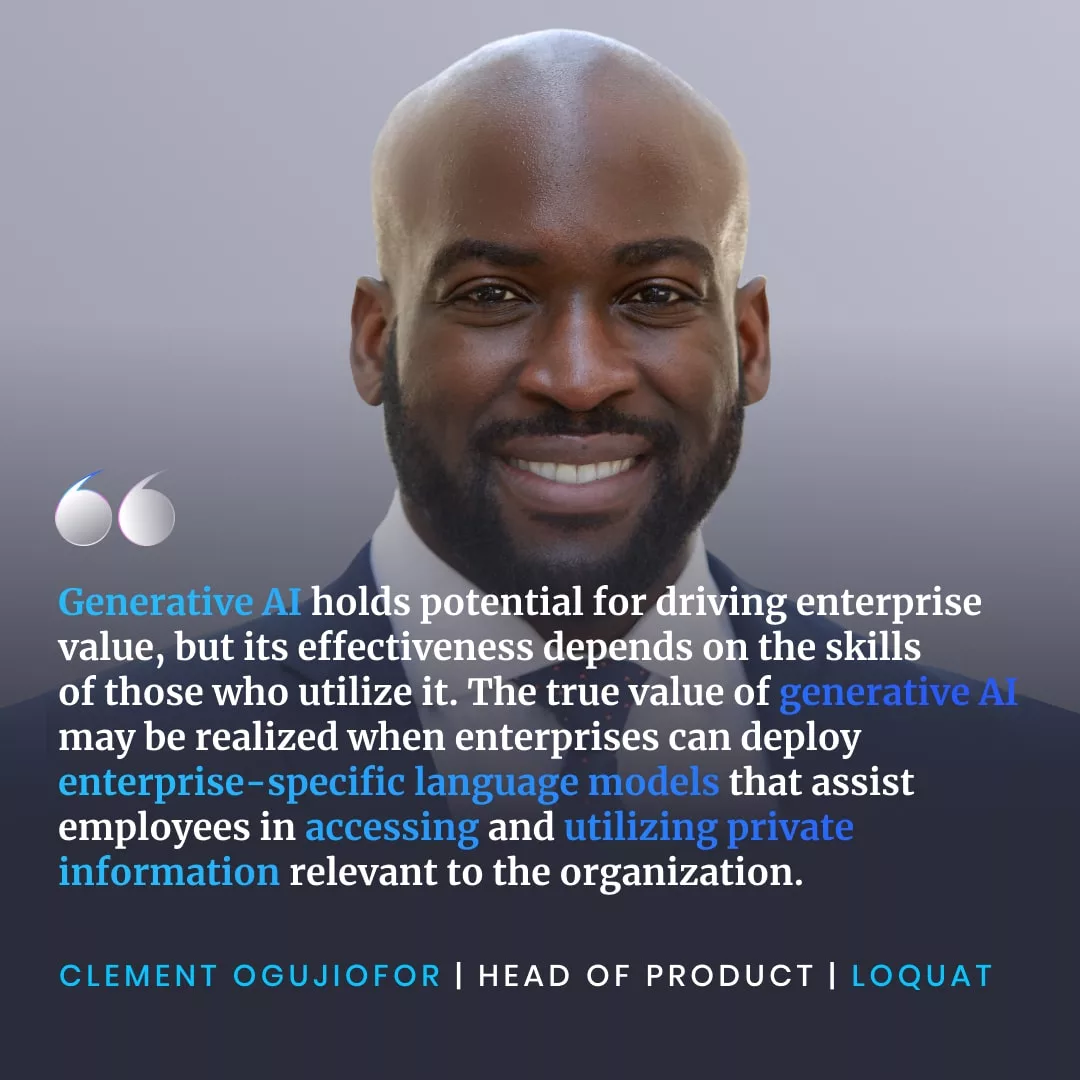 Clement Ogujiofor gets real about the effectiveness of Generative AI
Generative AI holds potential for driving enterprise value, but its effectiveness depends on the skills of those who utilize it. The true value of generative AI may be realized when enterprises can deploy enterprise-specific language models that assist employees in accessing and utilizing private information relevant to the organization. This has the potential to unlock substantial value for certain businesses.
LOQUAT Inc. was founded with a passion to connect local financial institutions with small businesses who need a fast, secure and convenient digital banking experience.
Learn how LOQUAT Inc. can help you with your transformation: https://loquatinc.io/about/