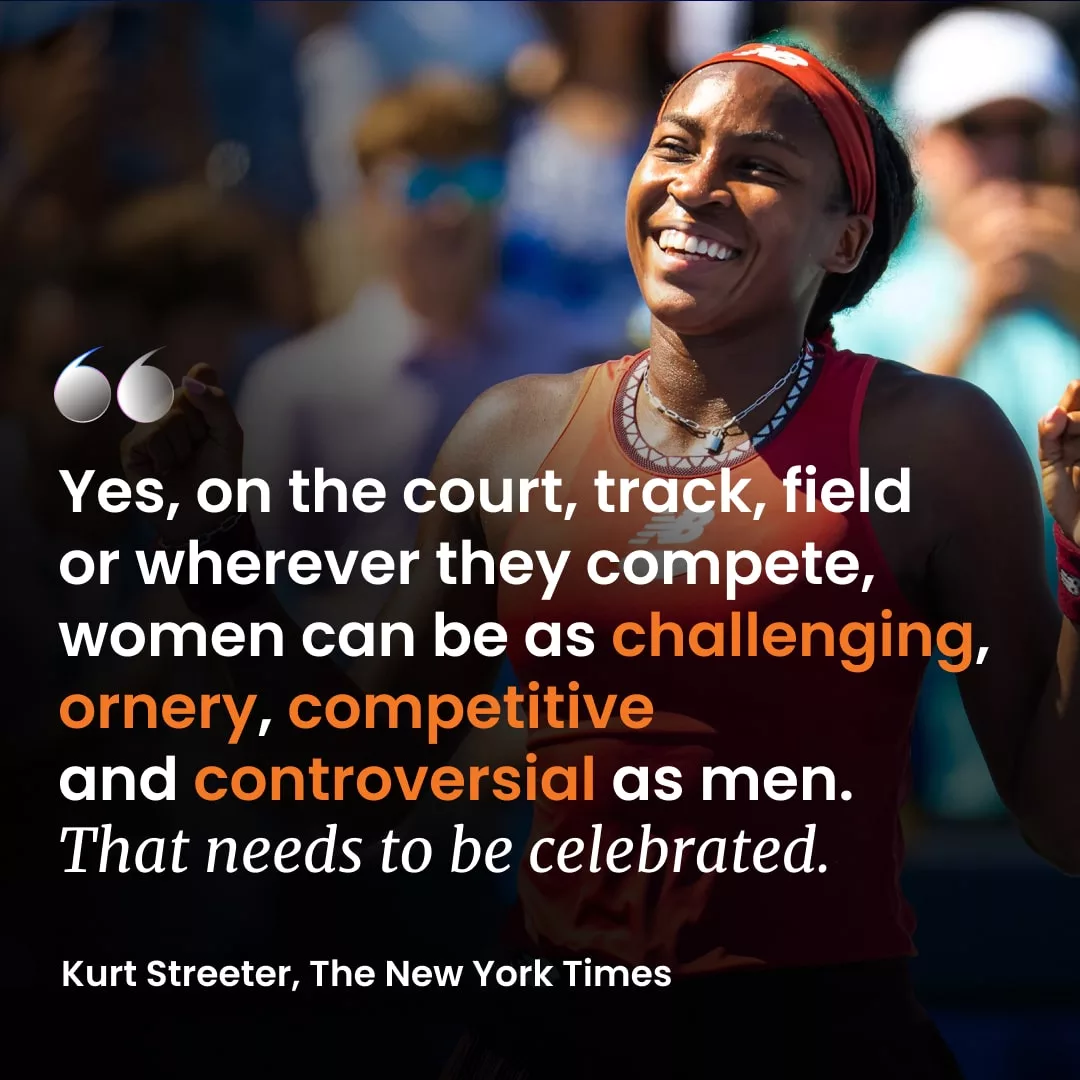 Coco Gauff: The tennis sensation leading the way
Coco Gauff, the sensational tennis prodigy, continues to astound the world of sports with her awe-inspiring achievements. At a tender age of 17, she has already etched her name in the annals of tennis history while captivating the hearts of fans across the globe. Gauff's unwavering determination and unparalleled talent have propelled her to go head-to-head with tennis giants like Serena Williams and Naomi Osaka, leaving spectators in awe.
Hailing from the sunny state of Florida, Gauff's journey to stardom began at a young age, showcasing her extraordinary prowess on the court. However, it was her remarkable victory over Venus Williams at Wimbledon in 2019 that truly propelled her into the limelight, securing her place as the youngest player to triumph at the tournament since 1991. Since then, she has consistently proven herself as an unstoppable force.
But Gauff is more than just a tennis sensation; she's a true inspiration. Using her platform to fight for social justice and equality, she fearlessly takes a stand against racial injustices. Her maturity and activism at such a young age have earned her immense respect from fans and fellow athletes alike.
"Yes, on the court, track, field or wherever they compete, women can be as challenging, ornery, competitive and controversial as men. That needs to be celebrated." – https://www.nytimes.com/2023/09/17/sports/tennis/coco-gauff-women-sports-streeter.html?smid=nytcore-ios-share&referringSource=articleShare
LOQUAT Inc., a banking-as-a-service (BaaS) platform, can with help the diverse needs of customers, allowing banks and financial institutions to offer a range of products and services with varying fees, features, and requirements.
Schedule a demo today and learn how LOQUAT Inc. can help: https://loquatinc.io/demo/