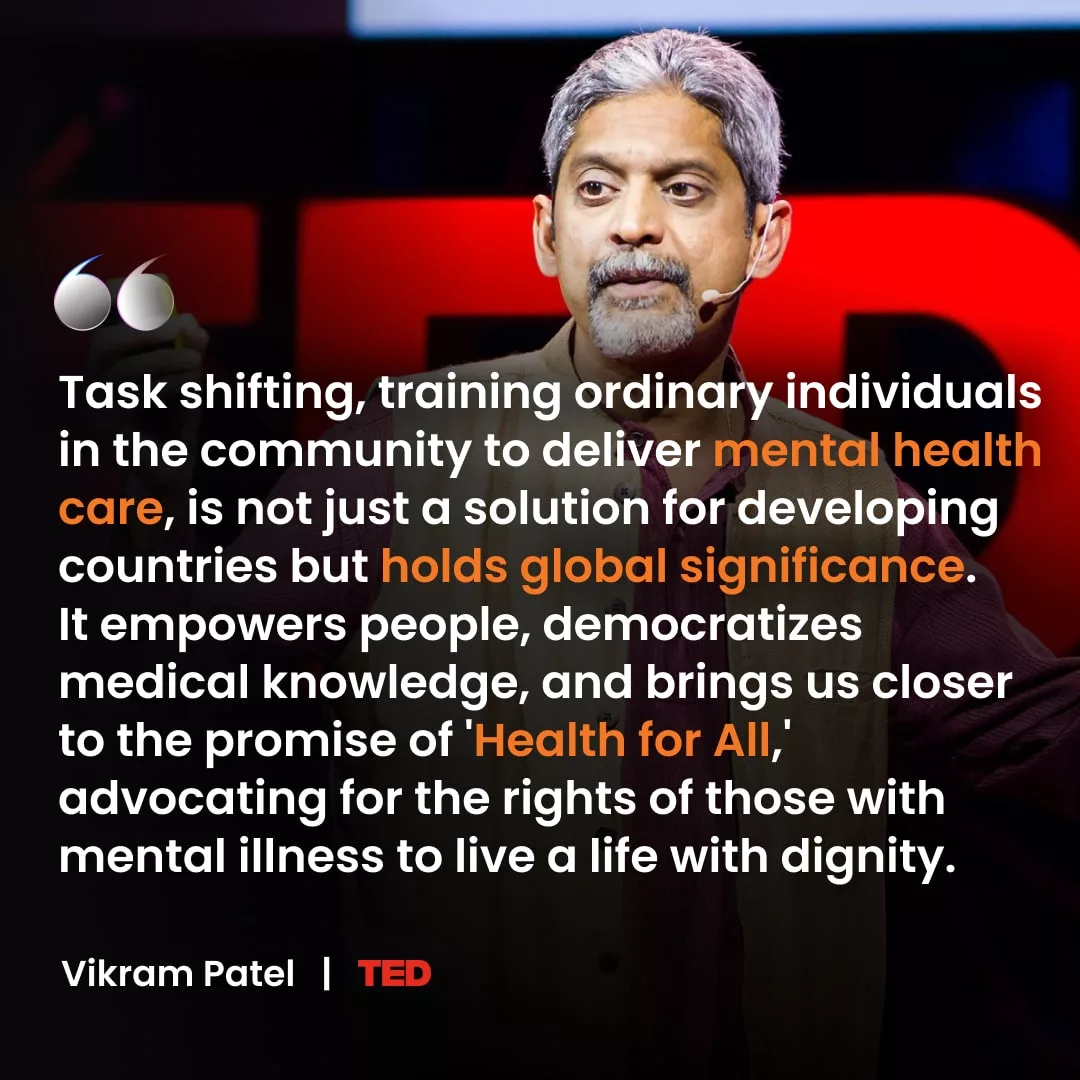 Curious Saturday: Mental Health Care — Health for All
Mental illness affects a staggering 450 million individuals worldwide, highlighting the pressing need for better care and support. Unfortunately, only about half of those in affluent nations receive the appropriate treatment, while an alarming 90 percent in developing countries go without any form of care due to the scarcity of psychiatrists. This glaring disparity calls for innovative solutions.
Enter Vikram Patel, who proposes an incredibly promising approach to address this global challenge: training members of communities to provide mental health interventions. By empowering ordinary individuals to care for others, this strategy, known as task shifting, has the potential to revolutionize mental healthcare delivery. Its impact extends beyond developing countries, as it democratizes medical knowledge, empowers communities, and brings us closer to the vision of "Health for All."
Patel's advocacy for the rights of those living with mental illness to lead lives of dignity resonates on a global scale, urging us to recognize the transformative power of community-based mental health care.
Watch Vikram Patel's insightful TED Talk on this topic: https://www.ted.com/talks/vikram_patel_mental_health_for_all_by_involving_all
At Loquat we stand for humanity, respect for all people, individual freedoms and financial inclusion.
Learn more about LOQUAT Inc.: https://loquatinc.io/about/