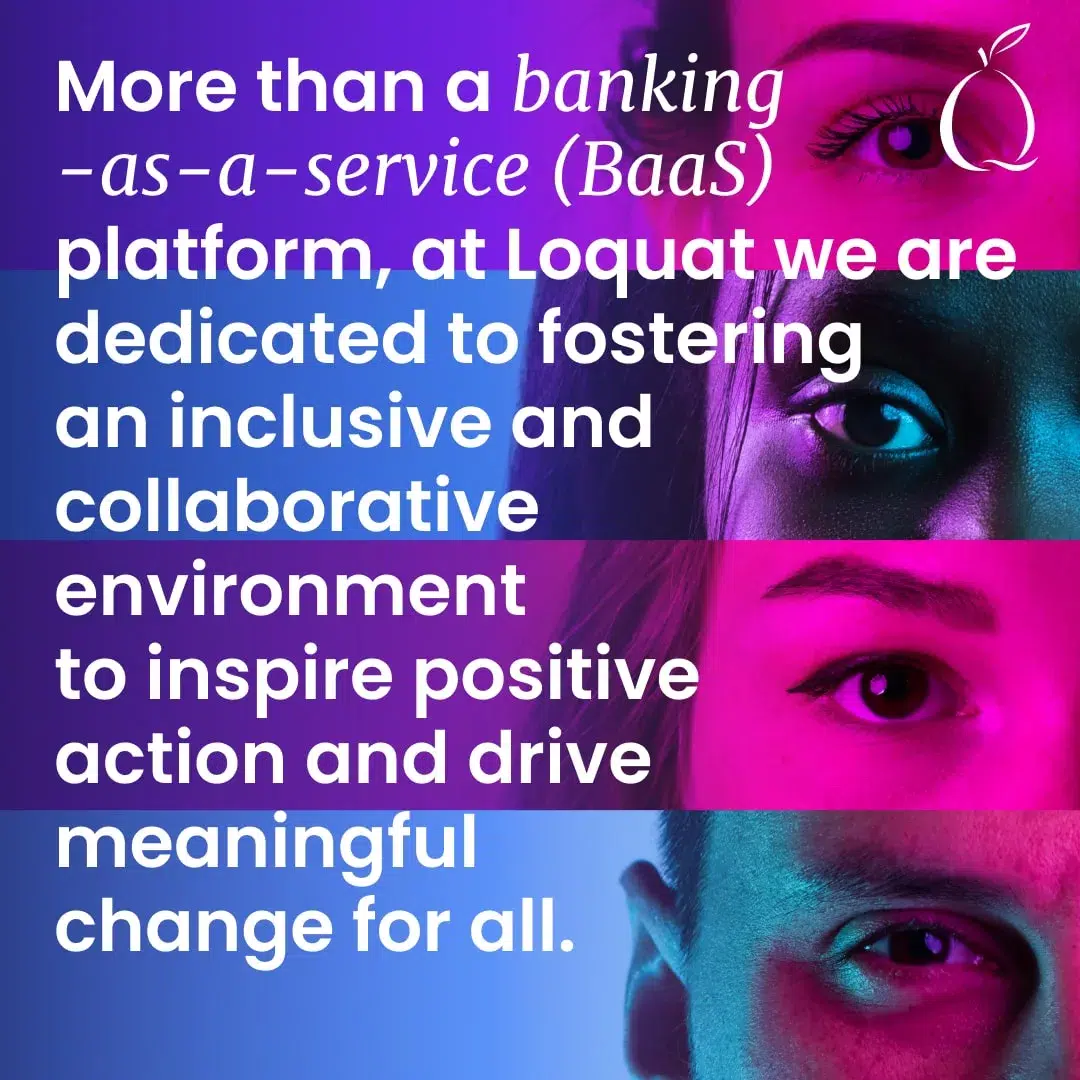 Curious Saturday: What is your version of diversity?
At Loquat Inc, we believe that diversity encompasses a mix of women, men, backgrounds, cultures and mindsets. This combination lends itself to an incredible combined culture. We are driven by social responsibility, transparency, and an inclusive approach. But that's not all. We also believe that communication is the key to implementing transformative change.
Loquat helps small business owners of different ethnic and cultural backgrounds, sexual orientations and gender identities put their dreams into action.
More than a banking-as-a-service (BaaS) platform, we are dedicated to fostering an inclusive and collaborative environment to inspire positive action and drive meaningful change for all.
LOQUAT Inc. can with help the diverse needs of customers, allowing banks and financial institutions to offer a range of products and services with varying fees, features, and requirements.
Schedule a demo today and learn how LOQUAT Inc. can help: https://loquatinc.io/demo/