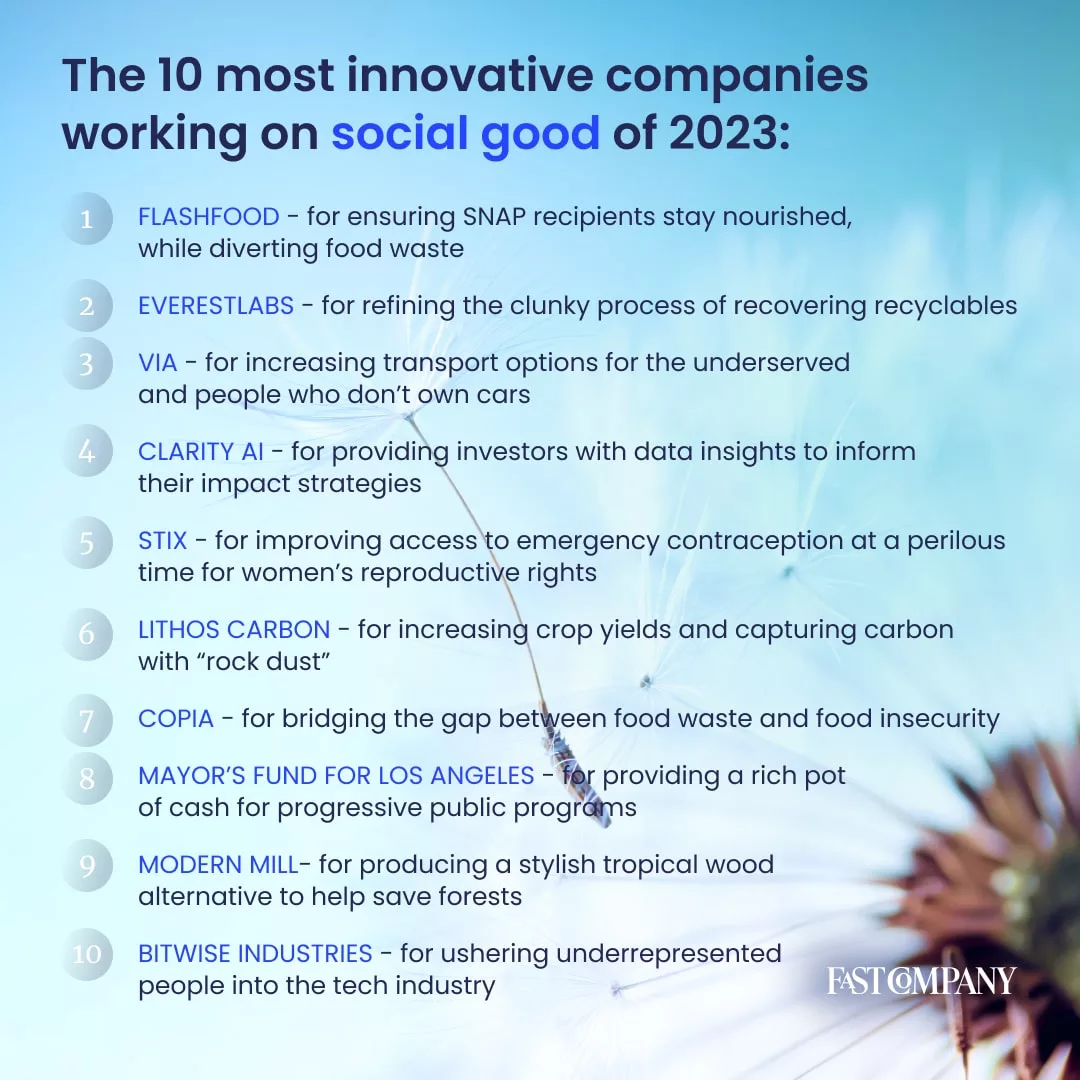 Feel Good Sunday: companies driving social good in 2023
Fast Company recently released its annual list of the "Most Innovative Companies for Social Good" in 2023, a list of organizations that are making a positive impact on society through their innovative approaches and solutions.
The companies featured on this list are driving change in various sectors, including healthcare, education, sustainability, and technology.
In the education sector, several companies are reimagining traditional learning methods by incorporating gamification, virtual reality, and personalized learning platforms. These advancements are making education more engaging, accessible, and inclusive for learners of all ages and backgrounds.
Not surprisingly, many companies on the list are dedicated to sustainability and are actively working towards creating a greener future. They are developing innovative solutions to combat climate change, reduce waste, and promote renewable energy sources.
This list of companies serve as inspiring examples of how businesses can drive positive change and make a meaningful difference in the world.
https://www.fastcompany.com/90849070/most-innovative-companies-social-good-2023