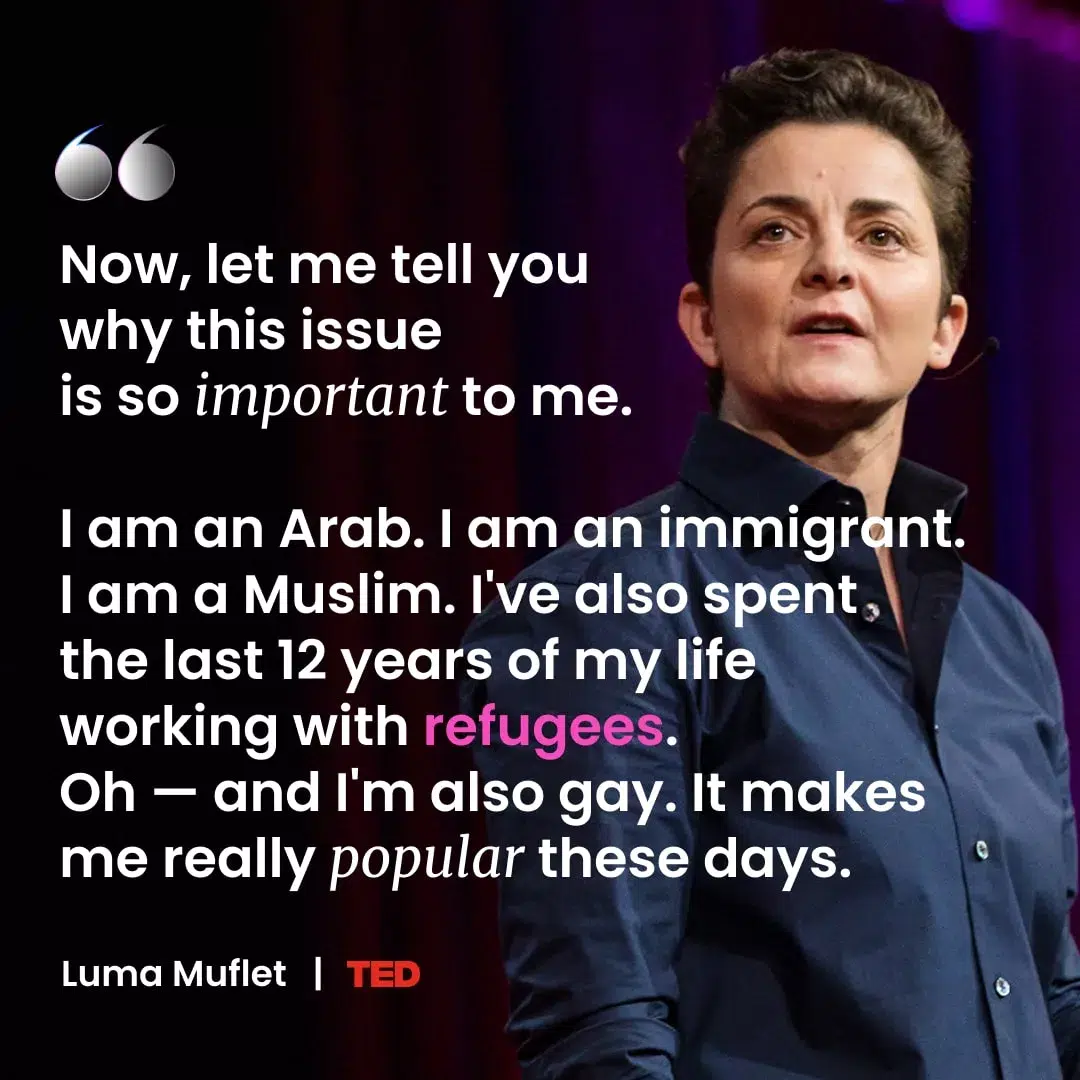 Feel Good Sunday: Don't Feel Sorry for Refugees — Believe in Them
Luma Mufleh, a Jordanian immigrant and Muslim of Syrian descent, shares her inspiring stories of hope and resilience in her TED Talk, "Don't feel sorry for refugees — believe in them."
As the founder of the first accredited school for refugees in the United States, Mufleh is helping young people from war-torn countries navigate the difficult process of building new homes. We should not be stopping refugees from coming into our countries, but rather, we should be focusing on not forcing them to leave their own. Mufleh's talk is a reminder that we need to do more to prevent the escalating anti-refugee sentiment that is spreading globally.
With 65,3 million people forced out of their homes due to war, it's time for us to create a world where refugees are welcomed and embraced, not shamed and rejected.
Check out Mufleh's inspiring talk and join the movement towards a more compassionate world.
https://www.ted.com/talks/luma_mufleh_don_t_feel_sorry_for_refugees_believe_in_them