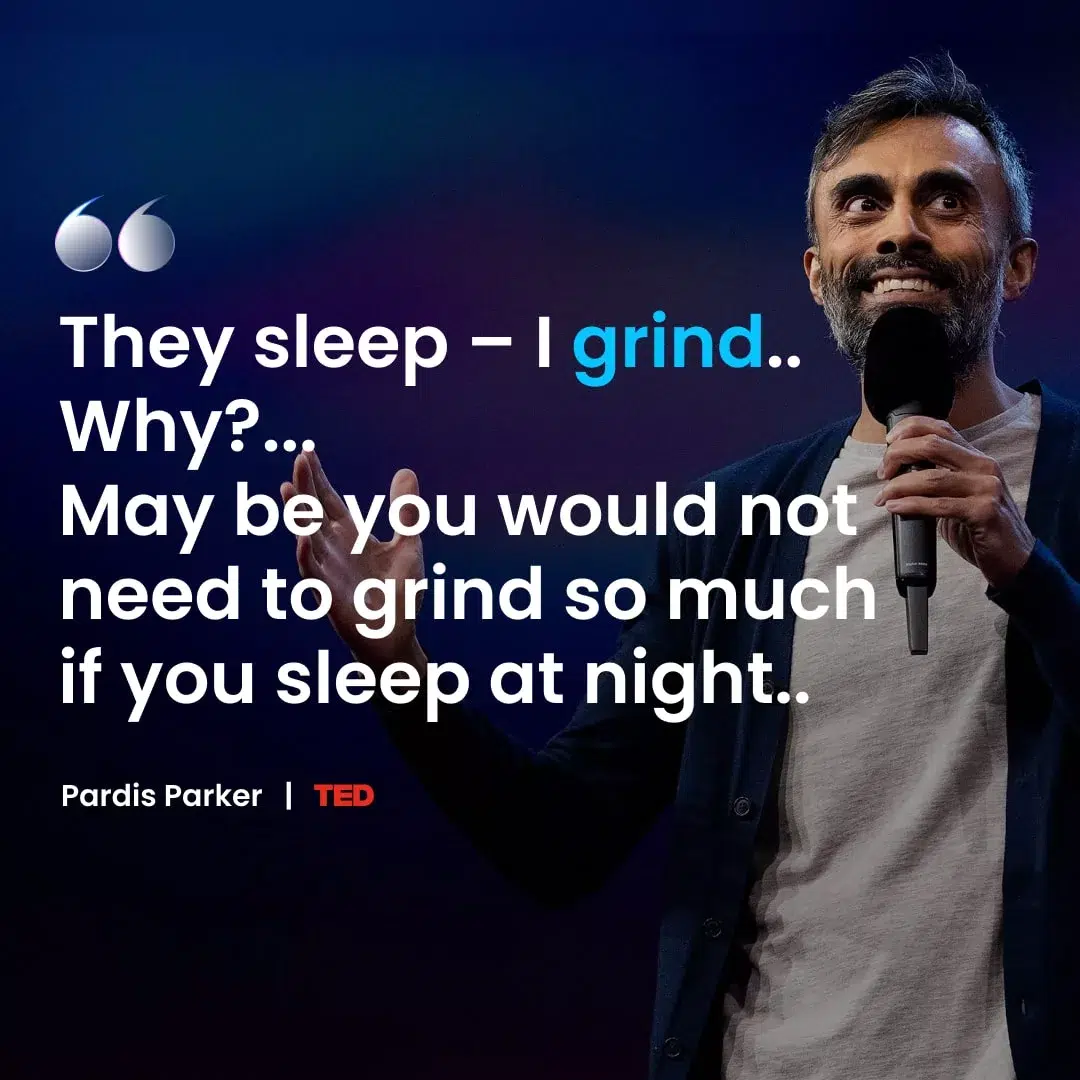 Feel Good Sunday: I'm tired of people telling me to "grind"
They sleep – I grind.. Why?… May be you would not need to grind so much if you sleep at night..
Check out this TED Talk by Pardis Parker on why we need to reevaluate our obsession with grinding and embrace a healthier approach to success. Let's make self-care a priority and stop glorifying burnout culture.
https://www.ted.com/talks/pardis_parker_i_m_tired_of_people_telling_me_to_grind