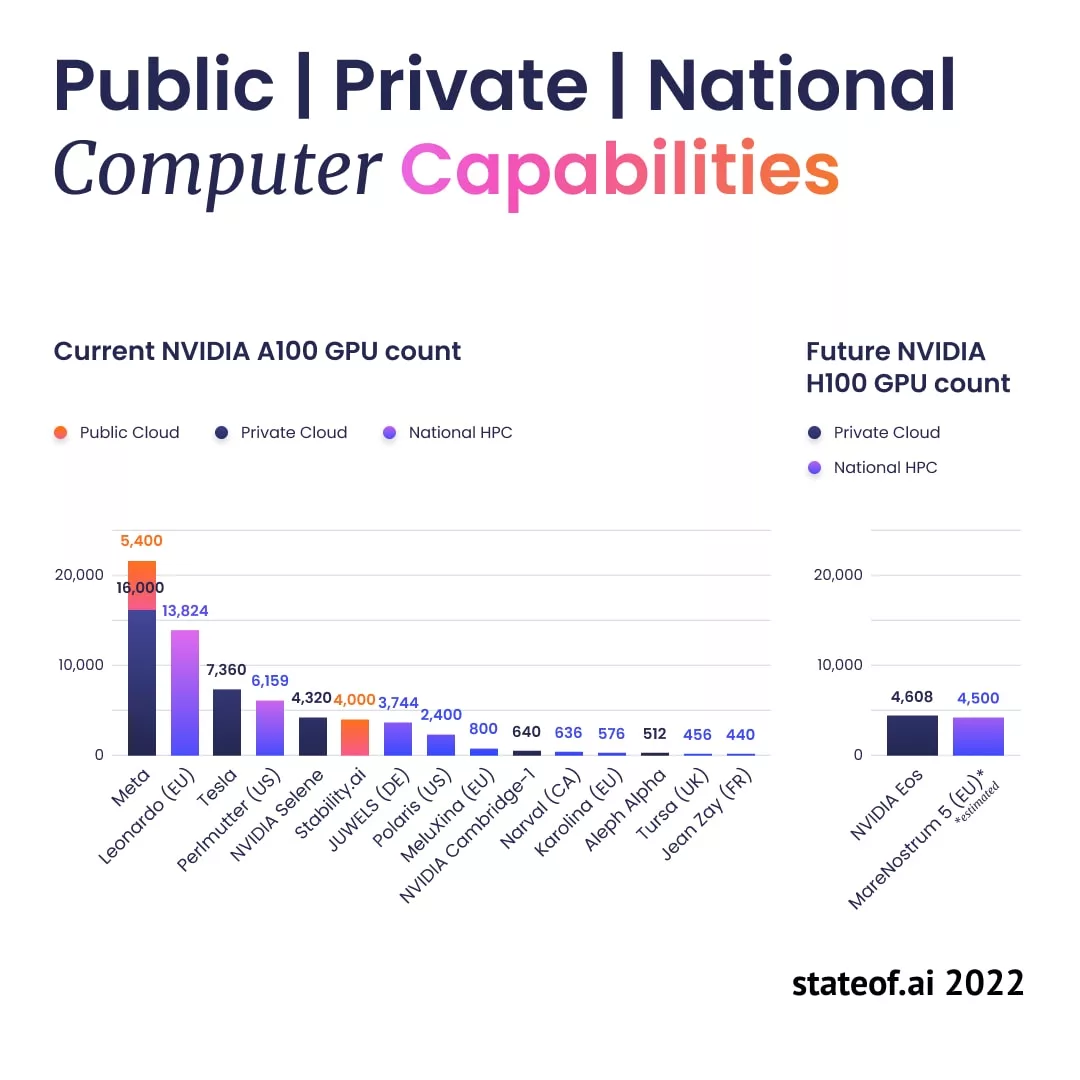 The "State of AI Report 2022" by Nathan Benaich & Ian Hogarth is a fascinating read, offering insights into the latest developments in Artificial Intelligence. The report aims to spark an informed conversation about the state of AI and its implications for the future.
One of the most intriguing observations in the report is the race for compute power, with companies building computers bigger than national supercomputers. OpenAI CTO, Greg Brockman, believes that whoever has the biggest computer will reap the most benefits.
Overall, the "State of AI Report 2022" is a must-read for anyone interested in the future of AI and its impact on society.
https://oracleblog.org/wp-content/uploads/2023/02/State-of-AI-Report-2022-ONLINE.pdf