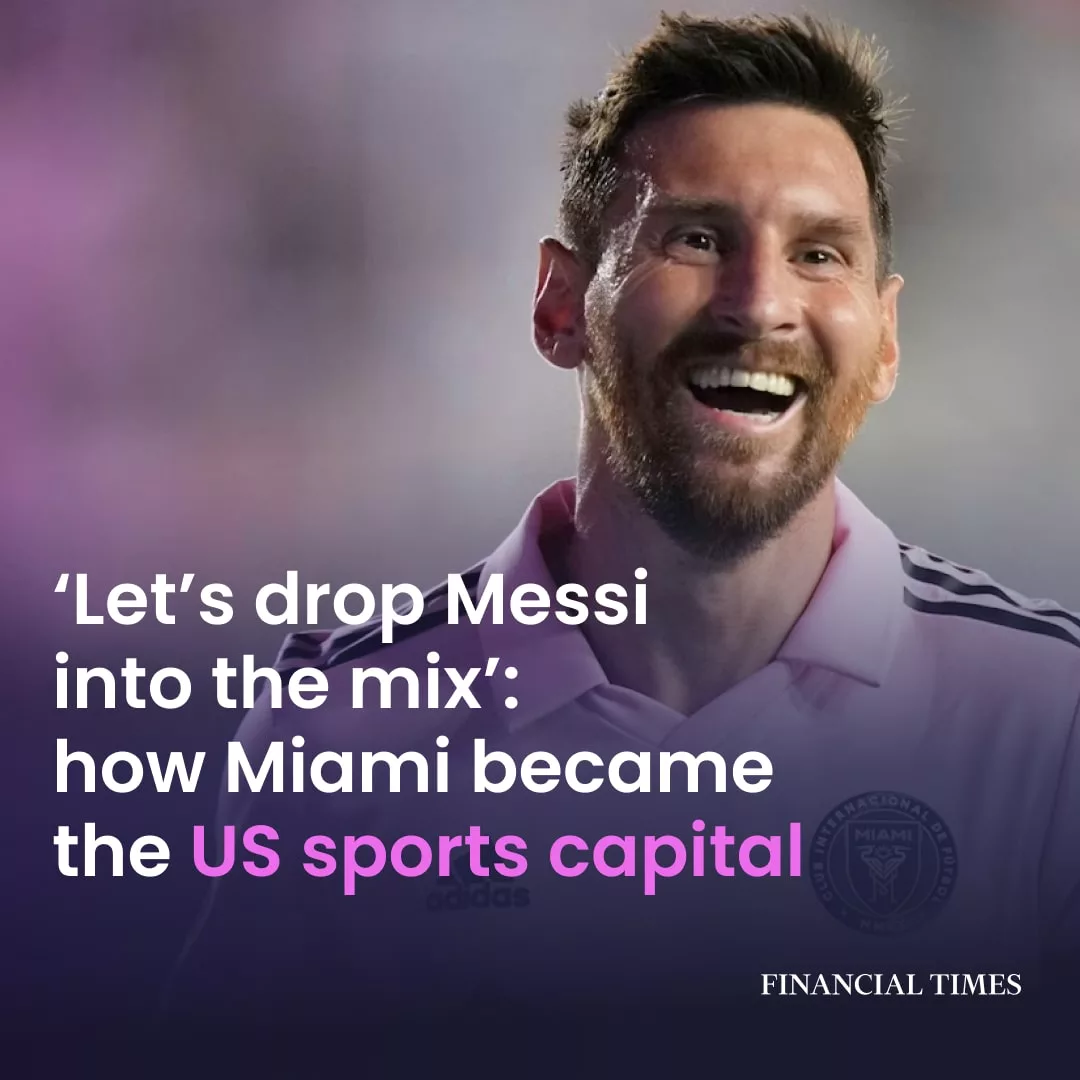 Miami: The Epicenter of US Sports – Messi's Grocery Store Stroll and FIFA's World Cup Blitz!
As Miami continues to magnetize finance and tech companies, it was the iconic moment when Lionel Messi casually wheeled a trolley through a Publix grocery store that marked this city as the ultimate hotspot. But that's not all! FIFA, the football governing body, is now in talks to secure a Miami property ahead of the thrilling 2026 World Cup. And they're not alone. CONCACAF, the football federation for North and Central America, and the Caribbean, has already set up shop in this vibrant city.
Miami's transformation into the US sports capital is undeniable, attracting both global football icons and major sporting organizations. With these developments, it's clear that Miami has solidified its status as the place to be for sports enthusiasts, leaving no doubt that the city's sporting legacy is only just beginning.
https://www.ft.com/content/f8b180dc-f1aa-4445-87fd-37ae0e4cc144
Loquat Inc., a Miami based financial technology company, developed and operates a proprietary banking as a service platform designed with the small business customer in mind by a world-class team of former banking executives, fraud specialists, technology and digital transformation experts, and business owners. The end-to-end-platform allows credit unions and community banks to improve or launch a streamlined digital banking functionality aimed at serving small and medium-sized businesses (SMB) from new account onboarding through delivering lending options, while preventing fraud without sacrificing on the user experience.