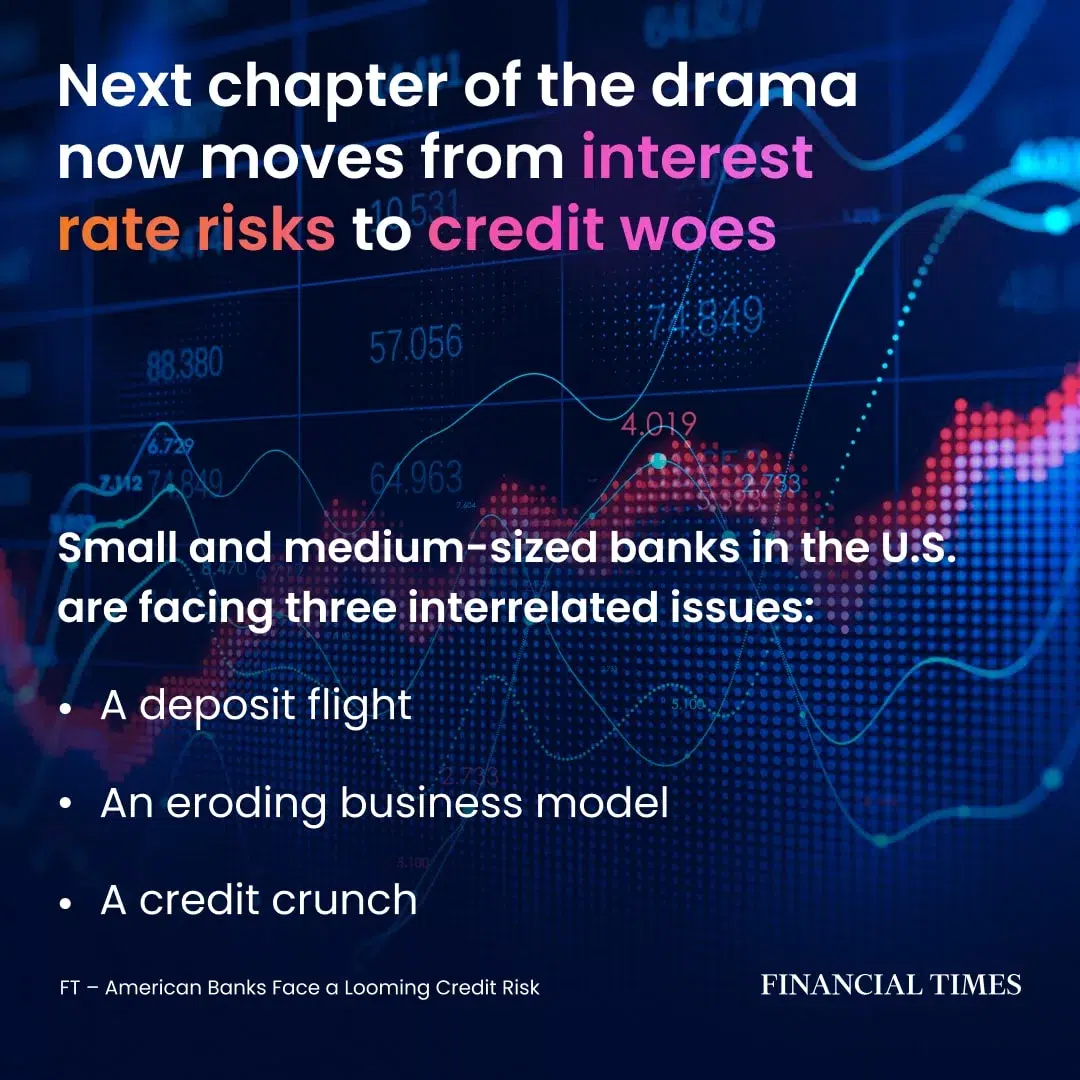 "Next chapter of the drama moves from interest rate risks to credit woes.
Small and medium-sized banks in the U.S. are facing three interrelated issues:
– An eroding business model
The deposit issue has arisen because the Federal Deposit Insurance Corporation (FDIC) mandate only protects deposits up to $250,000, leading customers to move funds to too-big-to-fail giants, resulting in a flight from smaller banks.
Customers are also moving their money from low-yielding bank accounts to the money market funds, leading to banks losing abundant cheap funding.
As funding costs rise, banks will cut loans.