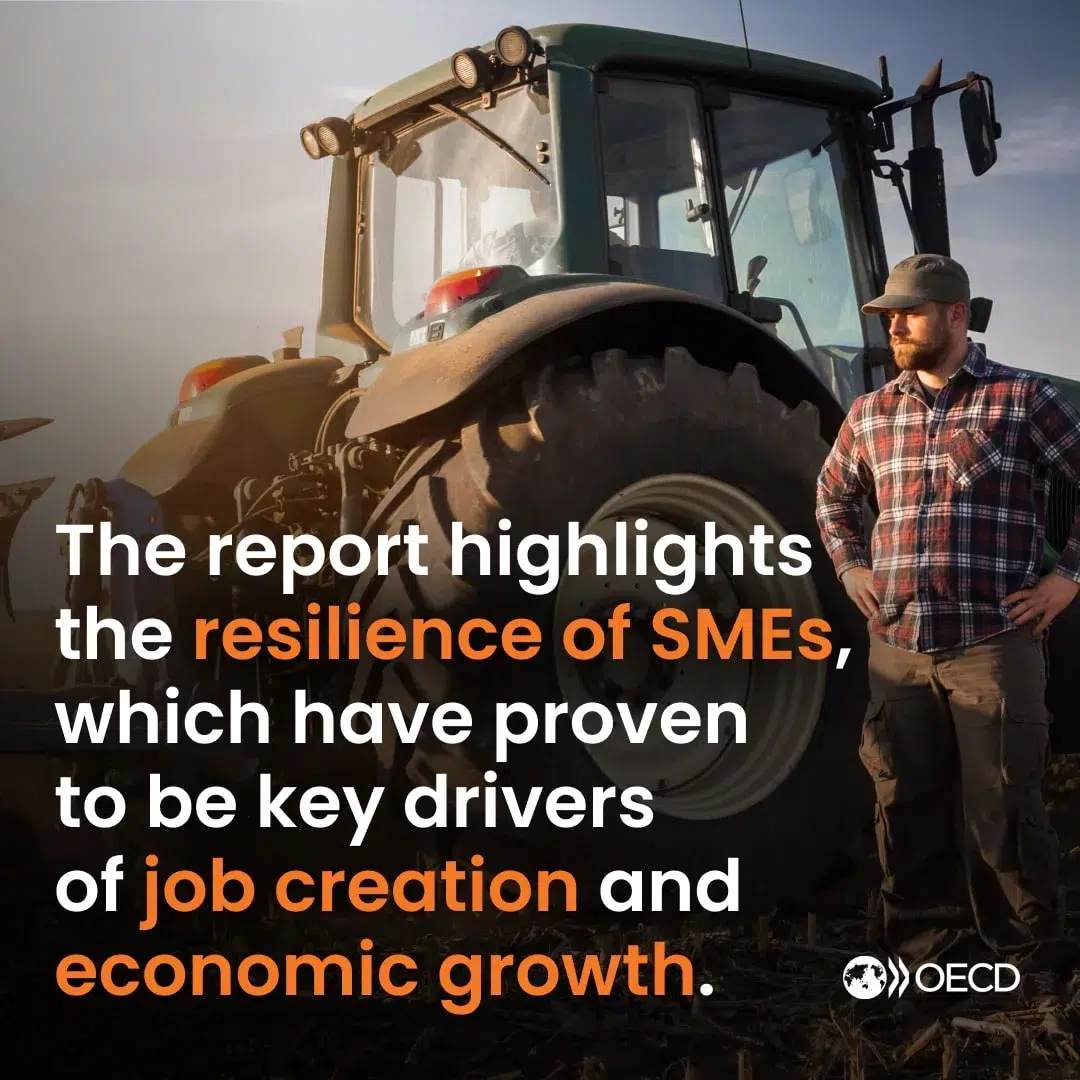 OECD SME and entrepreneurship outlook 2023
The OECD recently released its SME and Entrepreneurship Outlook report, shedding light on the current state of small and medium-sized enterprises (SMEs) and entrepreneurs around the world. This comprehensive study provides valuable insights into the challenges and opportunities faced by these crucial players in the global economy.
The report highlights the resilience of SMEs, which have proven to be key drivers of job creation and economic growth. However, it also emphasizes the need for policymakers to address the barriers that hinder SMEs' full potential. These barriers include limited access to finance, skills shortages, and burdensome regulations.
Furthermore, the report underscores the importance of fostering innovation and digitalization in SMEs. By embracing new technologies and adopting digital strategies, SMEs can enhance their competitiveness and adapt to rapidly changing market conditions.
Ultimately, the SME and Entrepreneurship Outlook report serves as a call to action for governments, urging them to create an enabling environment that supports SMEs and entrepreneurs. By implementing targeted policies and providing adequate support, countries can unlock the full potential of SMEs and drive inclusive economic growth.
https://www.oecd.org/publications/oecd-sme-and-entrepreneurship-outlook-8d707502-en.htm
Loquat's end-to-end-platform allows credit unions and community banks to improve or launch a streamlined digital banking functionality aimed at serving small and medium-sized businesses (SMB) from new account onboarding through delivering lending options, while preventing fraud without sacrificing on the user experience.
To learn more about Loquat, visit: www.loquatinc.io