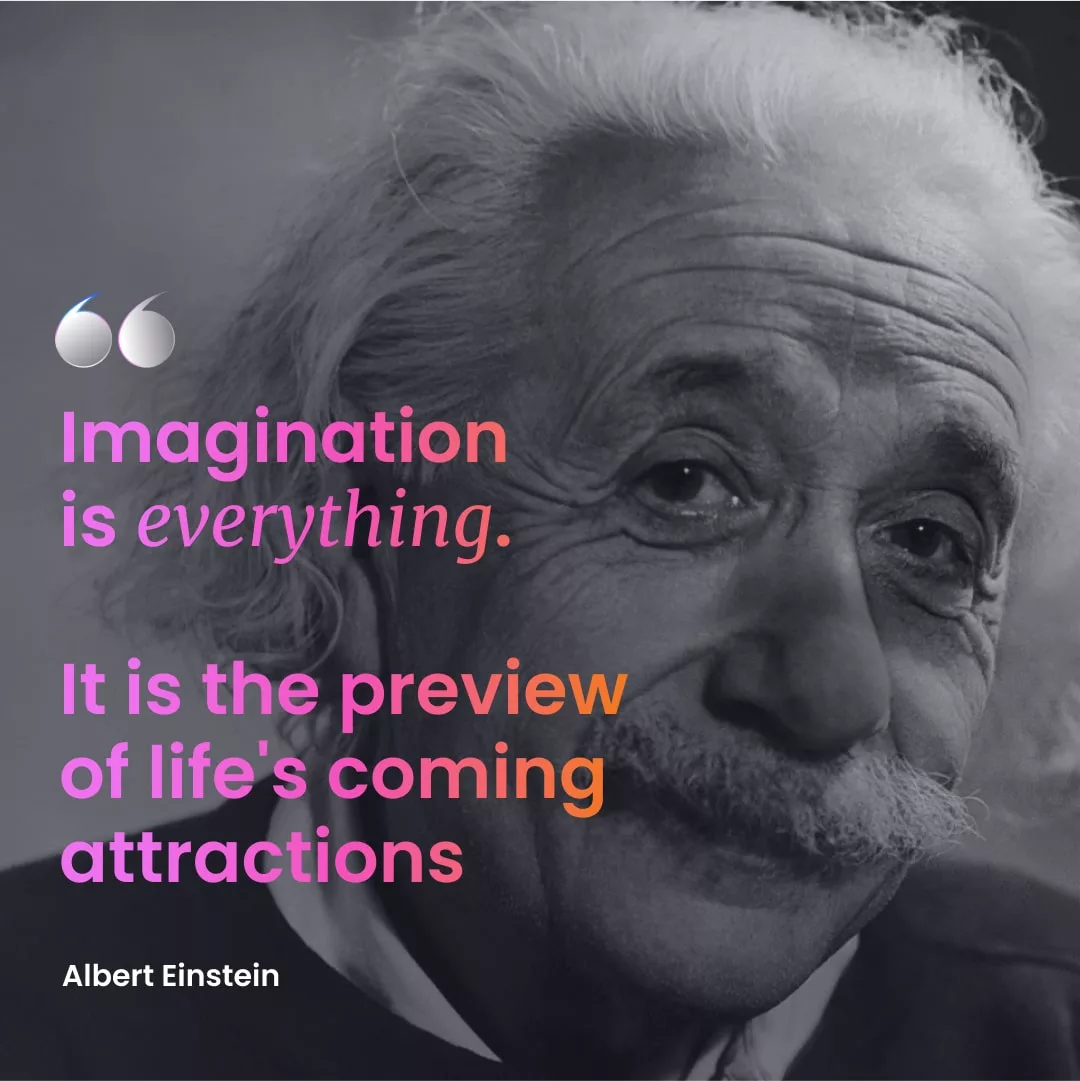 Albert Einstein, one of the most brilliant minds in human history, believed that imagination was the key to unlocking the mysteries of the universe. He recognized that imagination was not just a fanciful notion, but a powerful tool that could help us to envision and create the future we desire.
Imagination is the ability to form mental images or concepts that are not present in our immediate surroundings. It allows us to explore new ideas, create new possibilities, and envision a better world.
Our imagination is what drives us to pursue our goals and aspirations, and it is what keeps us motivated and inspired.