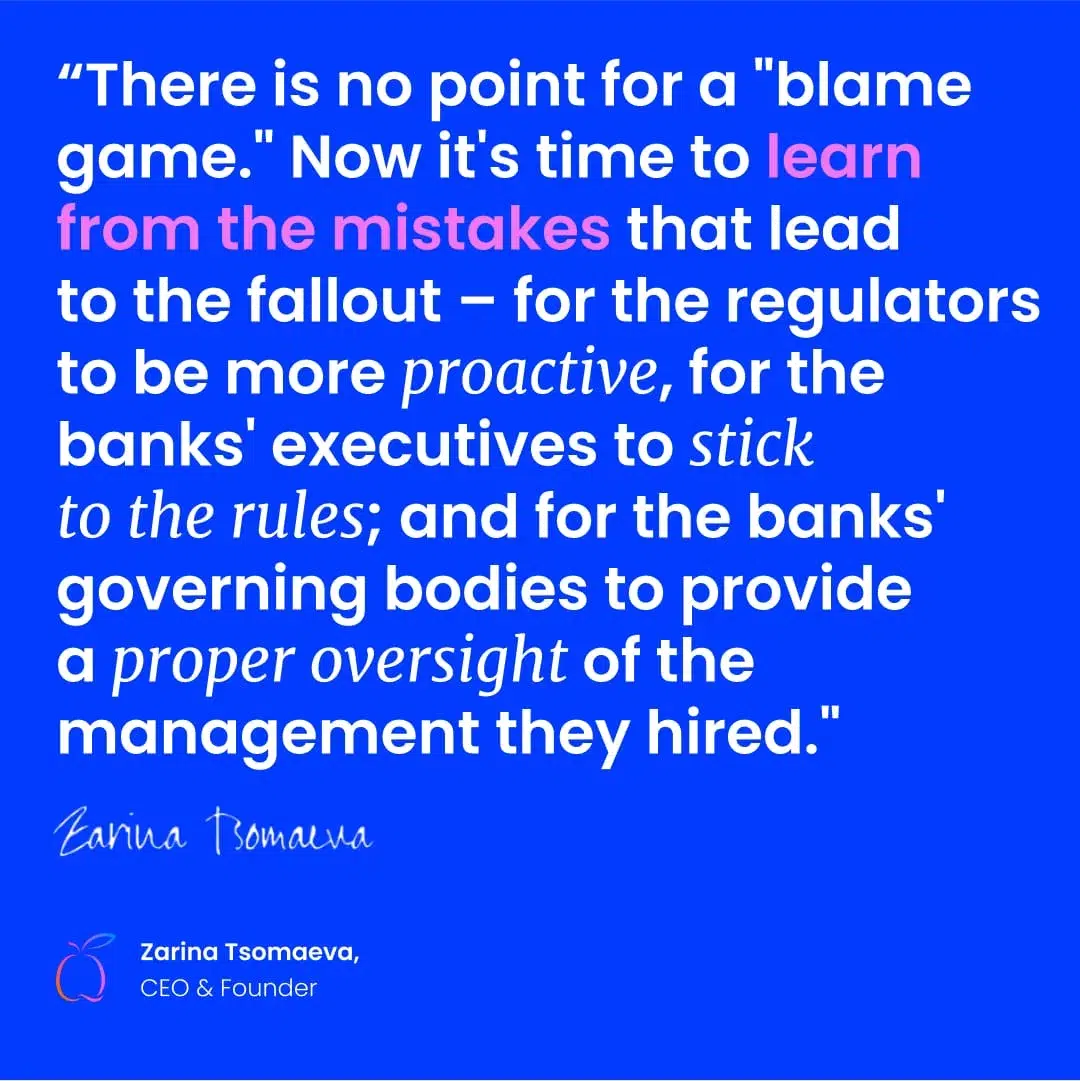 Silicon Valley Bank (SVB)'s fallout is not a fraud, its bad managerial decisions combined with a run on the bank.
The ongoing SVB crisis identified common risk management failures in banks and hedge funds, such as excessive risk-taking, insufficient diversification, and lax adherence to rules.
SVB's specific issues included:
– A concentrated exposure to VC backed tech startups
– Failure to mark assets to market
– Weak risk management oversight
– Clients with close connections
– Proximity to regulatory asset thresholds
"There is no point for a "blame game"
. Now it's time to learn from the mistakes that lead to the fallout — for the regulators to be more proactive, for the banks executives to stick to the rules; and for the banks governing bodies to provide a proper oversight of the management they hired." – Zarina Tsomaeva, CEO & Founder,
LOQUAT Inc.
"
LOQUAT Inc.
, a banking-as-a-service (
BaaS
) platform, operating model is unparalleled – focusing on establishing a
strong
and
stable
diversified network of
strategicPartners
from day one. This network is inherently stable due to its risk mitigation model being at its core." – Minesh Valera, CTO & CISO,
LOQUAT Inc.
Learn how
LOQUAT Inc.
can offer greater
flexibility
and
innovation
in
financial services
, while still ensuring the
safety
and
soundness
of your financial system:
https://loquatinc.io/