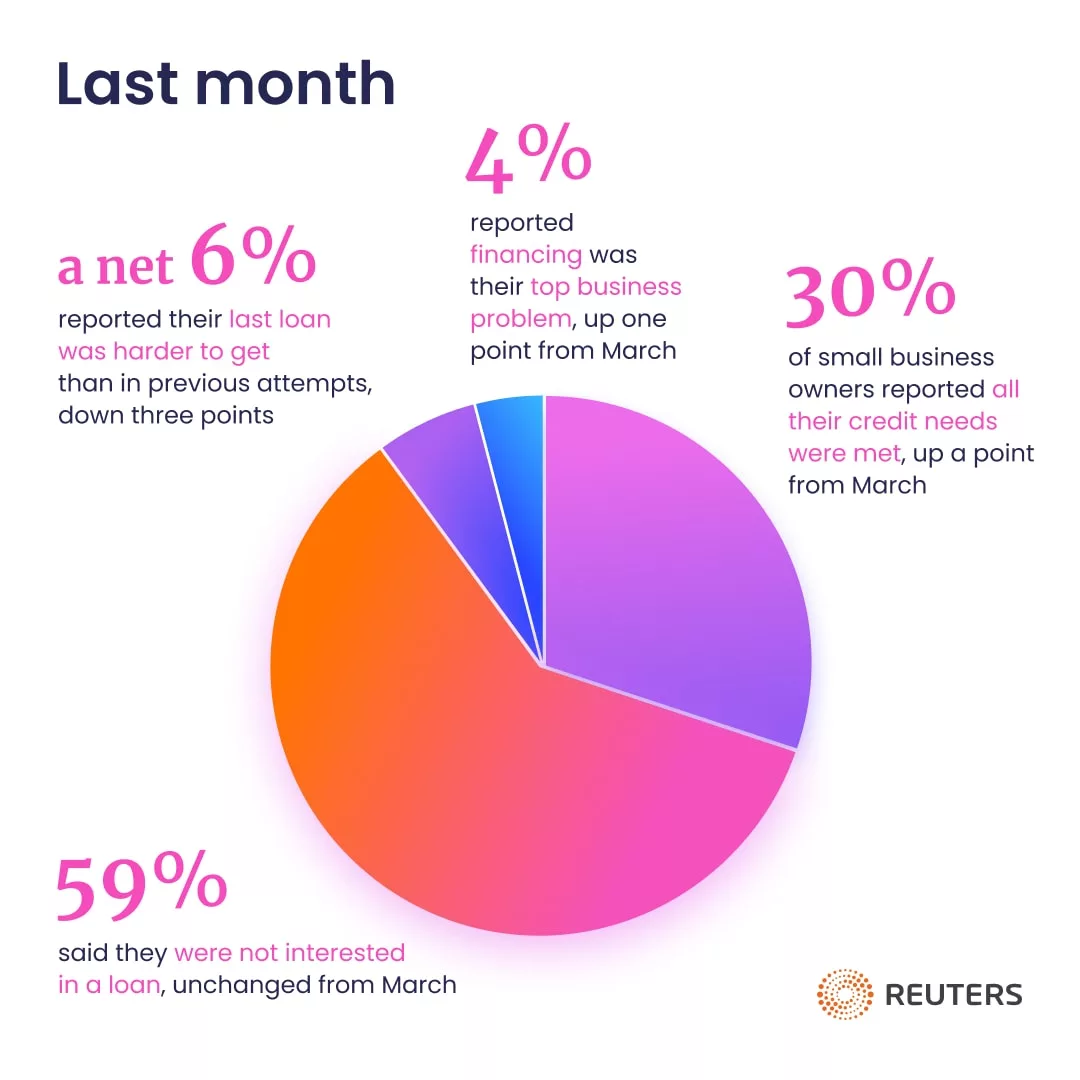 Small Business Optimism Index Hits New Low, But Don't Panic!
The National Federation of Independent Business (NFIB) recently reported that small business optimism has hit its lowest level since 2013. While this may sound concerning, it's important to remember that sentiment doesn't always reflect reality.
The good news is that 30% of small businesses reported having all their credit needs met, and 59% were not interested in a loan. Plus, a net 6% of small businesses found their last loan easier to obtain than previous attempts.
So, while the NFIB's report highlights some challenges, it's not all doom and gloom. Don't panic, keep a level head, and remember that sentiment isn't always a reliable indicator of economic activity.
https://www.reuters.com/markets/us/us-small-business-optimism-deteriorates-april-nfib-says-2023-05-09/