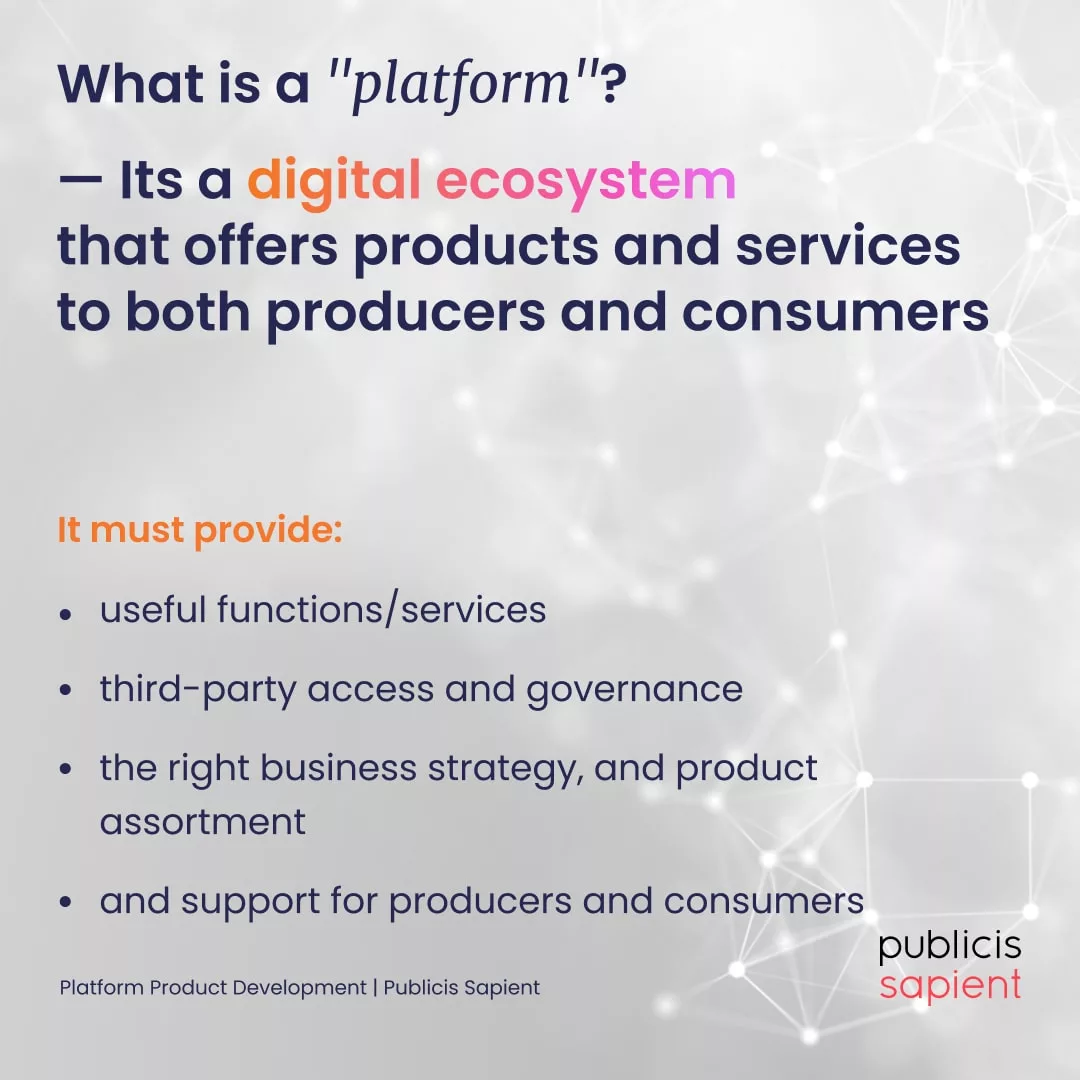 Alan Ravy from
Publicis Sapient
describes it as «not just flexible data and technology…; it must also provide useful functions/services, third-party access and governance, the right business strategy, and product assortment and support for producers and consumers.»
Platform product teams need to consider value generation for both producers and consumers, increasing the number of stakeholders.
Established enterprises need to shift to a platform model to adapt to digital disruption, which can be complex due to the many existing stakeholders and product capabilities across their value chain. The article recommends that companies invest in collaborative, creative, long-term, holistic thinking and be mutually incentivized around a clear vision. Finally, the article encourages companies to design for the uncertainty of tomorrow by understanding their customers and investing in what will not change.
LOQUAT Inc.
, an innovative financial technology company, developed and operates a proprietary banking as a service platform designed with the small business customer in mind by a world-class team of former banking executives, fraud specialists, technology and digital transformation experts, and business owners. The end-to-end-platform allows credit unions and community banks to improve or launch a streamlined digital banking functionality aimed at serving small and medium-sized businesses (SMBs) from new account onboarding through delivering lending options, while preventing fraud without sacrificing on the user experience.