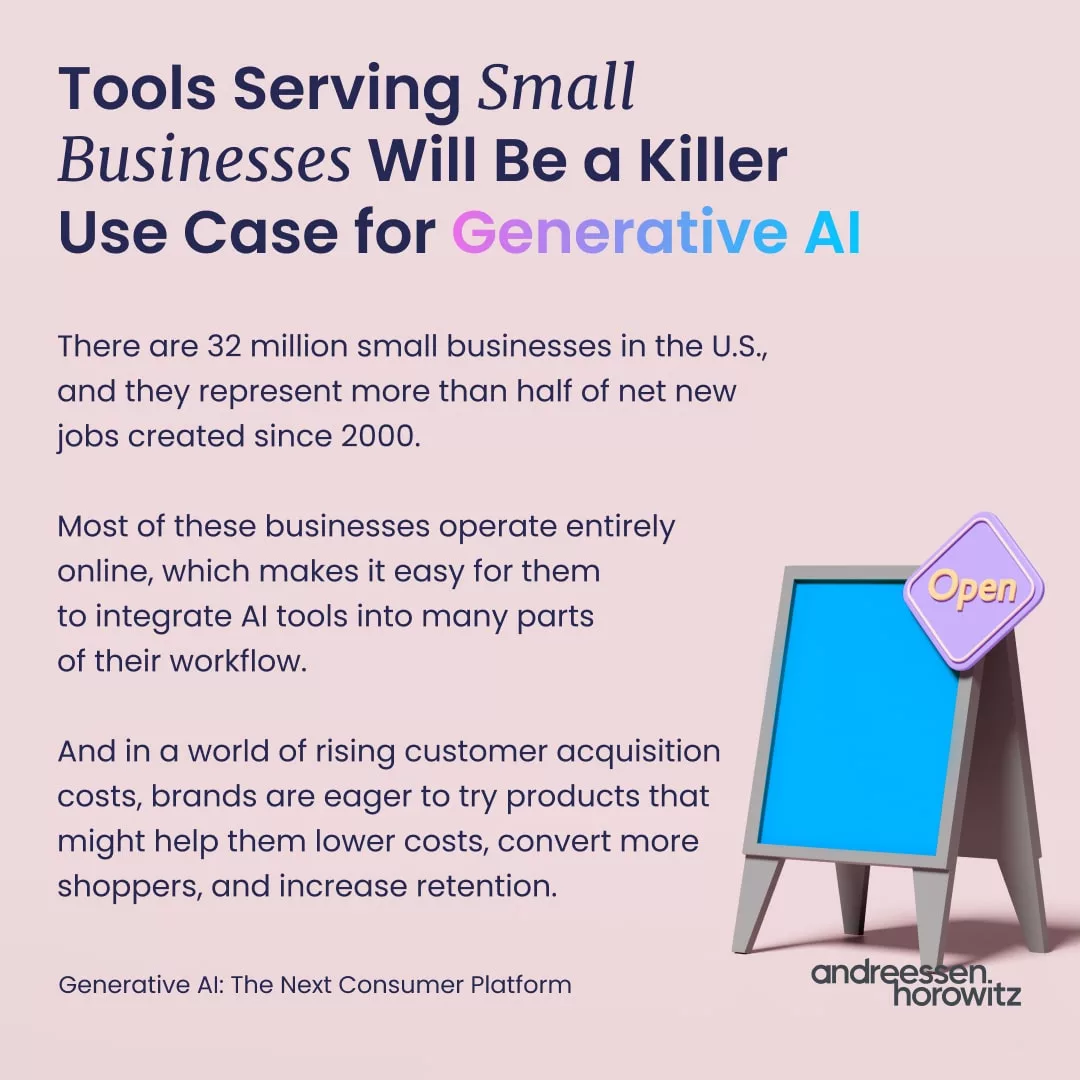 Tools serving small businesses will be a killer use case for generative AI. There are 32 million small businesses in the U.S., and they represent more than half of net new jobs created since 2000. They play a crucial role in our economy, but they're often short-staffed and overwhelmed, especially given recent labor shortages.
Most of these businesses operate entirely online, which makes it easy for them to integrate AI tools into many parts of their workflow. And in a world of rising customer acquisition costs, brands are eager to try products that might help them lower costs, convert more shoppers, and increase retention.
LOQUAT Inc.
, a banking-as-a-service (
BaaS
) platform, is a next-generation multi-cloud hybrid architecture that allows for streamlined customer journeys and faster innovation of new products for financial institutions.