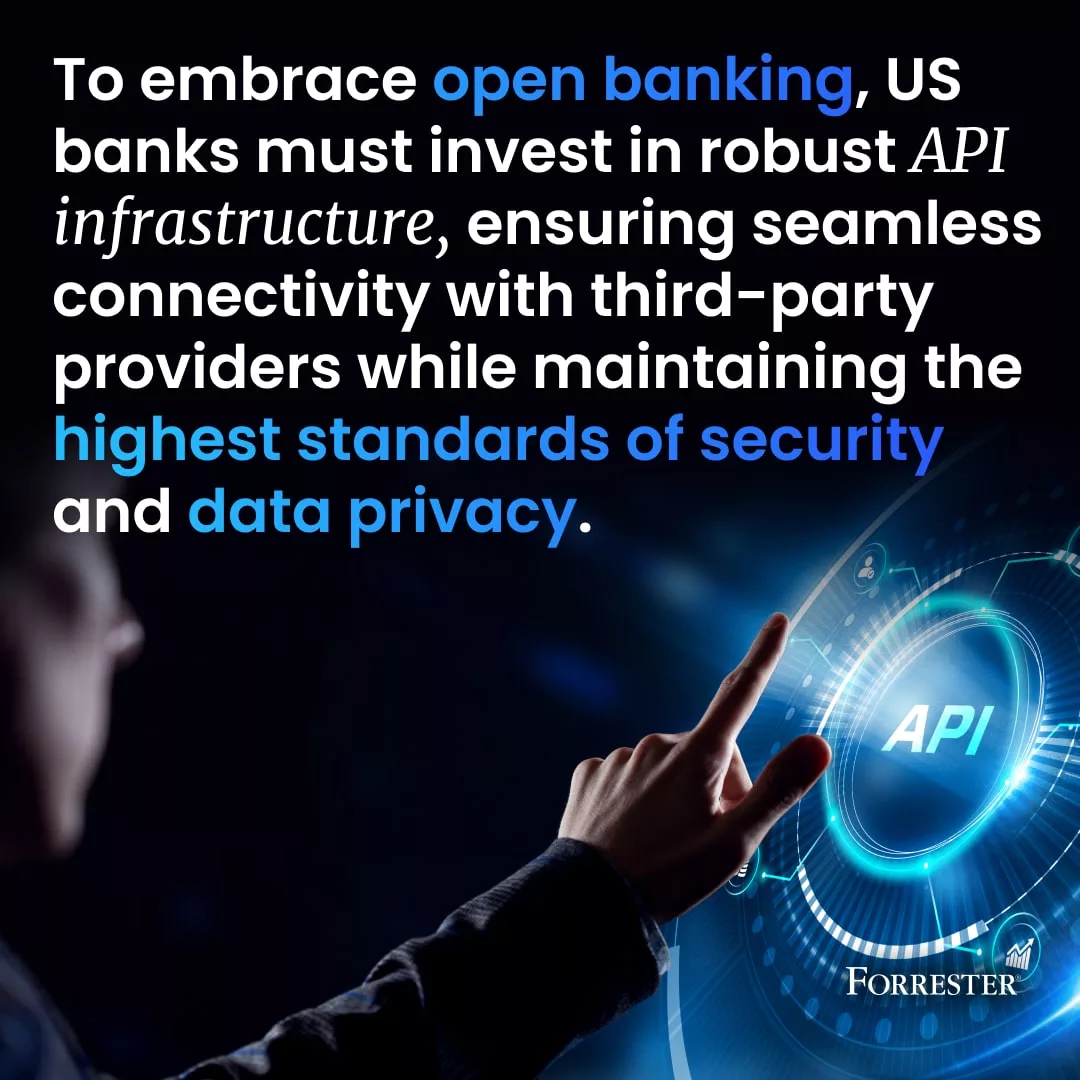 What does open banking mean for the financial industry?
Open banking is changing the financial industry by allowing customers to securely share their financial data with third-party providers through application programming interfaces (APIs). This allows customers to access a wide range of innovative financial products and services, ultimately leading to a more competitive and customer-centric banking landscape.
In the US, open banking is gaining momentum, driven by regulatory initiatives such as the Consumer Financial Protection Bureau's (CFPB) proposed rule on consumer access to financial records. This rule aims to establish clear guidelines for financial institutions to provide consumers with secure and convenient access to their financial data.
US banks must proactively prepare for this transformative shift. They need to invest in robust API infrastructure, ensuring seamless connectivity with third-party providers while maintaining the highest standards of security and data privacy. Additionally, banks should prioritize customer education and transparency, clearly communicating the benefits and risks associated with open banking to build trust and encourage adoption.
In order to unlock new opportunities, banks can collaborate with fintech startups, offer personalized financial solutions, and improve the overall customer experience.
https://www.forrester.com/blogs/us-banks-must-get-ready-for-open-banking-now/
Banks must act now and drive their strategies for transformation, remembering to think positively and proactively about it as an avenue to compete. Loquat, an end-to-end-platform, allows credit unions and community banks to improve or launch a streamlined digital banking functionality aimed at serving small and medium-sized businesses (SMB) from new account onboarding through delivering lending options, while preventing fraud without sacrificing on the user experience.
To learn more about Loquat, visit:  www.loquatinc.io