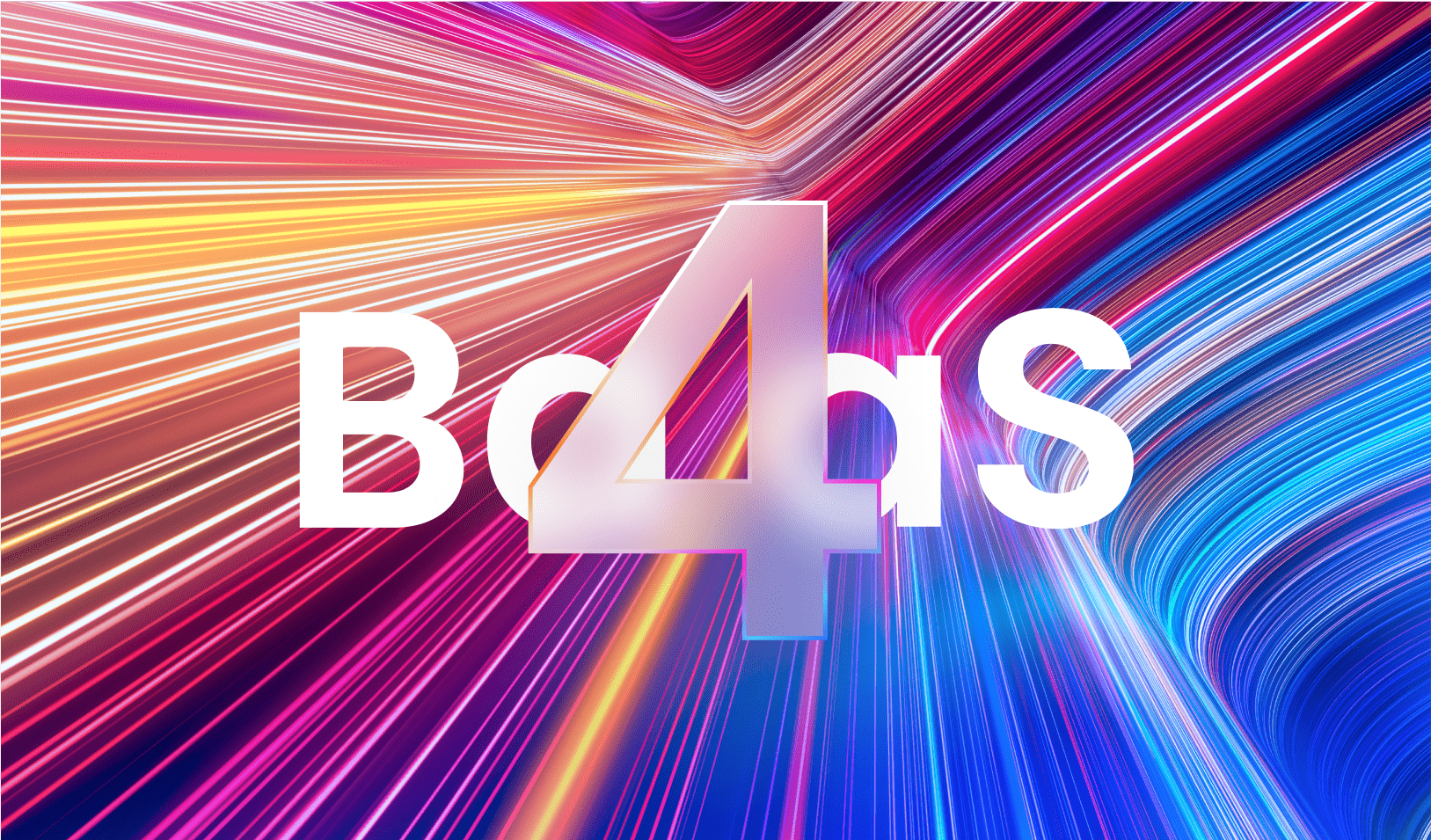 The banking industry has been long overdue for a digital transformation to fill in the glaring gaps that legacy systems simply can't provide. The banking customer experience and ultimately the industry's reputation as a whole has been sinking for years due to outdated processes and systems, long wait times, and worse – cyber-attacks and fraud, which increased by tenfold in 2021.

Financial institutions that are adapting quickly to the advancements in financial technology (FinTech) and more specifically Banking as a Service (BaaS) are now experiencing a wide array of benefits, with the results to prove it!
BaaS is Not a Fad; it is The Future – So What is it?
BaaS, which is short for Banking as a Service, is also known as embedded finance and has been disrupting the delivery of bank products in the financial industry for the last few years. It is not necessarily new technology but it has evolved into a cloud-based solution that embeds and automates processes such as payments and card services to provide a seamless customer experience.
Remember when we used to have to go to the bank, fill out a deposit slip and speak to a teller to make our financial transactions? Now all of our banking can be done online, or right from our smartphones wherever we are.
BaaS allows banks to provide transparency by opening up their API's to third parties in order to develop integrated financial offerings digitally. Such examples are opening bank accounts, loans, POS, and credit card payments which can now integrate with mobile apps, ecommerce, websites and other digital tools SMB's interact with daily.
When the pandemic rocked the world in 2020 it left many customer-facing industries scrambling for ways to keep their business model afloat and banking is no exception.
For the last decade financial institutions have been faced with the reality that if they don't keep up with the rapid pace of innovation in the banking industry, they will get left behind.
Unfortunately, this has hit small, local institutions such as credit unions, and regional and community banks the most. They have been slower to innovate and as such, their bank members are reluctantly switching to their digitally advanced competitors.
Making the investment into BaaS now will pay off exponentially and ensure FI's retain their bank members and generate new ones because statistics show that an overwhelming amount of SMB's prefer to bank with digitally evolved credit unions, regional and community banks over large commercial banks.

Fact #1 – BaaS Meets the Demand for a Digital Customer Experience
The most significant trend that is emerging is the demand for simple, holistic, direct and embedded experiences that only BaaS can offer. According to McKinsey, SMB customers are flocking to multi-product experiences or ecosystems. These ecosystems create new efficiencies in value chains along with new avenues of value creation for a wide range of customers or participants in the ecosystem.
Long gone are the days of FI's just providing traditional banking services. SMBs demand a higher level of robust digital services that are tailored to their needs.
A study done by Cornerstone Advisors in 2021 revealed that SMBs spent over $500 billion on outside vendors to handle payment processing and accounting.
Furthermore, only six percent of small businesses use their financial institutions for these services. However, 68 percent say they would consider it if it was offered as an all-in-one solution.
Fact #2 – Improves Efficiency and Profitability
BaaS improves efficiency in many areas such as operations, process automation, and the customer experience. It does this by reducing human error, increasing speed, and meeting customer expectations consistently. Where the pandemic impacted employment, digitalization can fill the gaps.
According to Oliver Wyman, BaaS is an opportunity to reach more members at a lower cost. The acquisition cost is typically in the range of $100 – $200 for banks. With a BaaS technology stack such as Loquat, the cost decreases to $5 – $35.
BaaS opens up a financial institution to endless possibilities when it comes to creating new revenue streams, retaining and attracting new members while keeping product development costs low. With BaaS it allows an FI to tailor products to customer needs, increasing the speed to market.
Fact #3 – Your Secret Weapon to Reduce Fraud and Money Laundering
With the heightened risk of fraud in the financial industry it is a very valid concern for financial institutions and a priority they must address. BaaS incorporates artificial intelligence into its platforms to mitigate fraud and money laundering. A key benefit to using AI-enabled decision-making when it comes to fraud detection is its machine learning capabilities. As fraudsters attempt to evolve their methods, AI models can leverage real-time data to identify patterns and adapt to detect threats and minimize risk.
Fact #4 – BaaS is Versatile, Customizable and will Adapt and Innovate with Future Needs
BaaS truly is the future due to its versatility, flexibility, and customization capabilities. As local and regional market needs evolve, your digital banking products have the ability to evolve at a much quicker pace, allowing FI's such as credit unions, and regional and community banks to stay competitive with large commercial banks.
The statistics show that SMBs prefer to bank with smaller FI's due to their responsiveness, customer service, and local roots. Making the investment to go digital with BaaS will ensure you increase the customer lifetime value and meet the demands of your current and future members.
But not all BaaS platforms are created equal.
Loquat Inc. is a banking-as-a-service (BaaS) digital platform, offering Financial Institutions (FIs) a fast, secure and convenient way to extend digital banking to small businesses.
With many FinTech and BaaS providers entering the market, it is important to distinguish what Loquat offers as compared to our competitors.
Many of Loquat's direct competitors do not offer end-to-end solutions, account opening, or native mobile applications to name a few.
Loquat offers Banking as a Service to credit unions, and regional and community banks enabling account opening, cash available, debit card and loan disbursement in 5+ minutes, and digital business banking services through mobile, web, branch, and face-to-face.
Some of our key differentiators are:
Loquat's proprietary platform was designed with the small business customer in mind by a team of former banking executives, fraud specialists and business owners.
The Loquat platform is a complete end-to-end solution that removes the need to use multiple platforms or software.
Loquat is a fully modularized custom implementation that enhances an FI's operational efficiency by 75% thus increasing profitability.
The Loquat platform is a multi-cloud hybrid architecture that seamlessly integrates into a banking environment through a two-way API ensuring 99% uptime.
Loquat's technology and proprietary processes prevent fraud and perform multi-layered authentication and verification within minutes.
With the rising demand of BaaS tools for SMB's and a market value of $19.14 billion in 2022 at a compound annual growth rate (CAGR) of 26.5%, FI's can't afford not to invest in the future of BaaS.
Let us show you how Loquat works, schedule a demo today!
Easy Small Business Banking