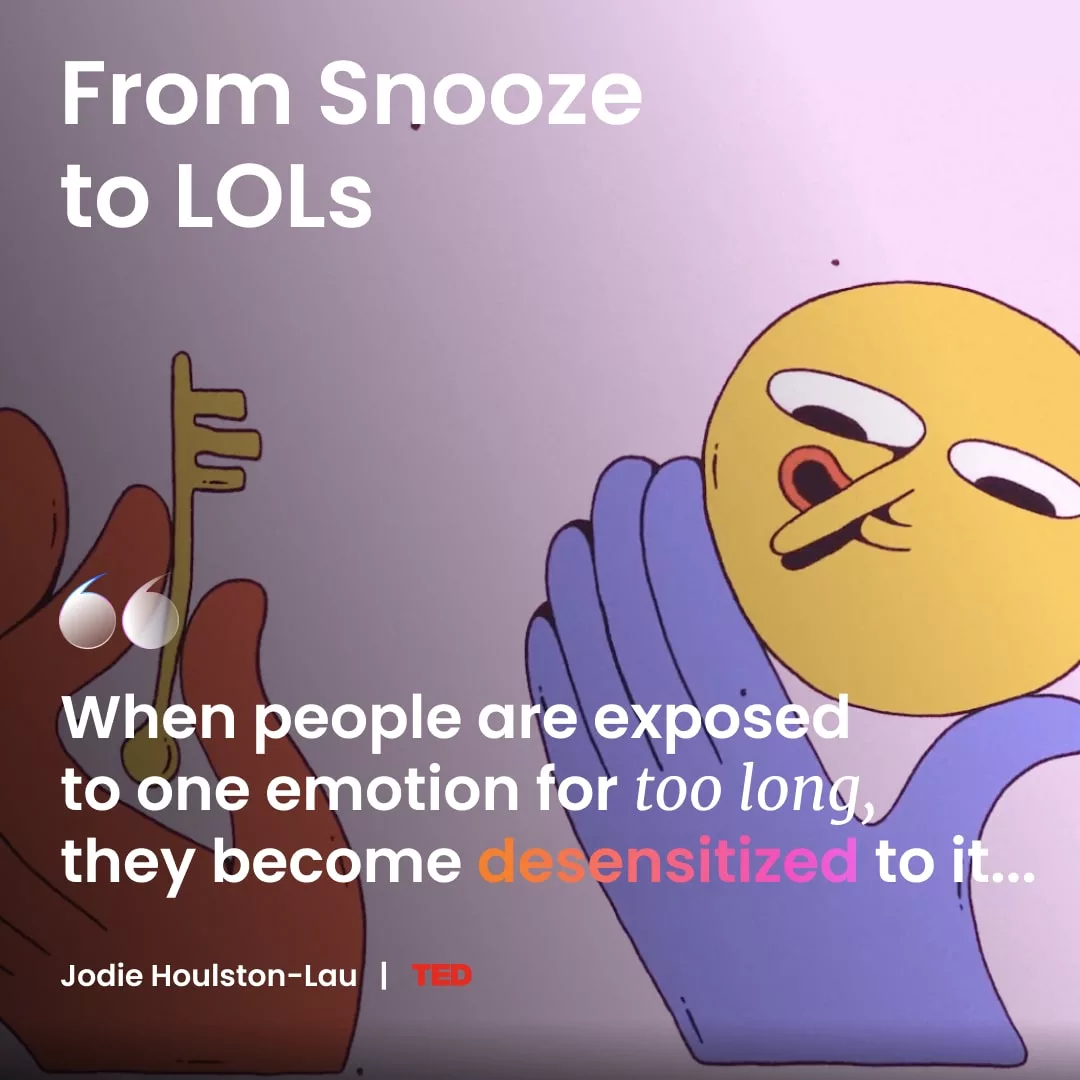 From Snooze to LOLs: The Secret to Turning a Sad Story into a Hilarious Hit!
Are you tired of telling stories that put your audience to sleep? Jodie Houlston-Lau has the answer! In this animated TED talk, she reveals how to add humor to your stories and make them unforgettable.
By incorporating comedic relief, you can create a balance between emotions and keep your audience engaged. Jodie shares tips on how to use characters, situations, and language to create a humorous effect. But, timing and contrast are essential!
https://www.ted.com/talks/jodie_houlston_lau_how_to_make_a_sad_story_funny