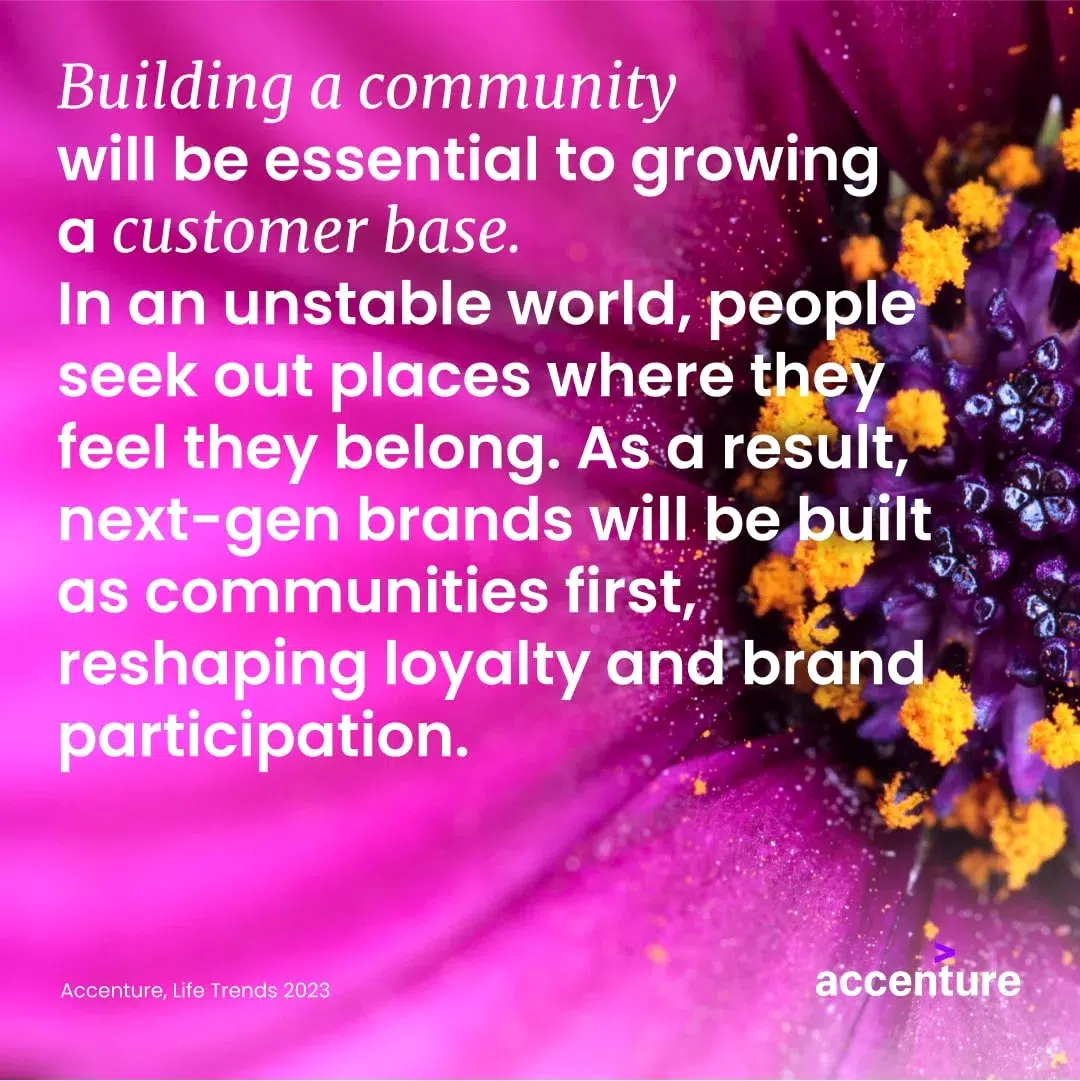 Unprecedented results for individuals and businesses are being brought about by emerging technologies, which are providing people with more control than ever before.
Through artificial intelligence (AI), individuals can unleash their innate creativity, Web3 offers the possibility of helping to shape the brands they are passionate about, and tokenization is poised to give them complete control over their personal data.
Although these changes in control may appear to be minor, they will have a significant impact on the overall power dynamics. Business leaders must consider:
– How much information are customers willing to provide to brands?
– How will brands establish trust and utilize new technologies to foster growth?
"Building a community will be essential to growing a customer base. In an unstable world, people seek out places where they feel they belong. As a result, next-gen brands will be built as communities first, reshaping loyalty and brand participation."