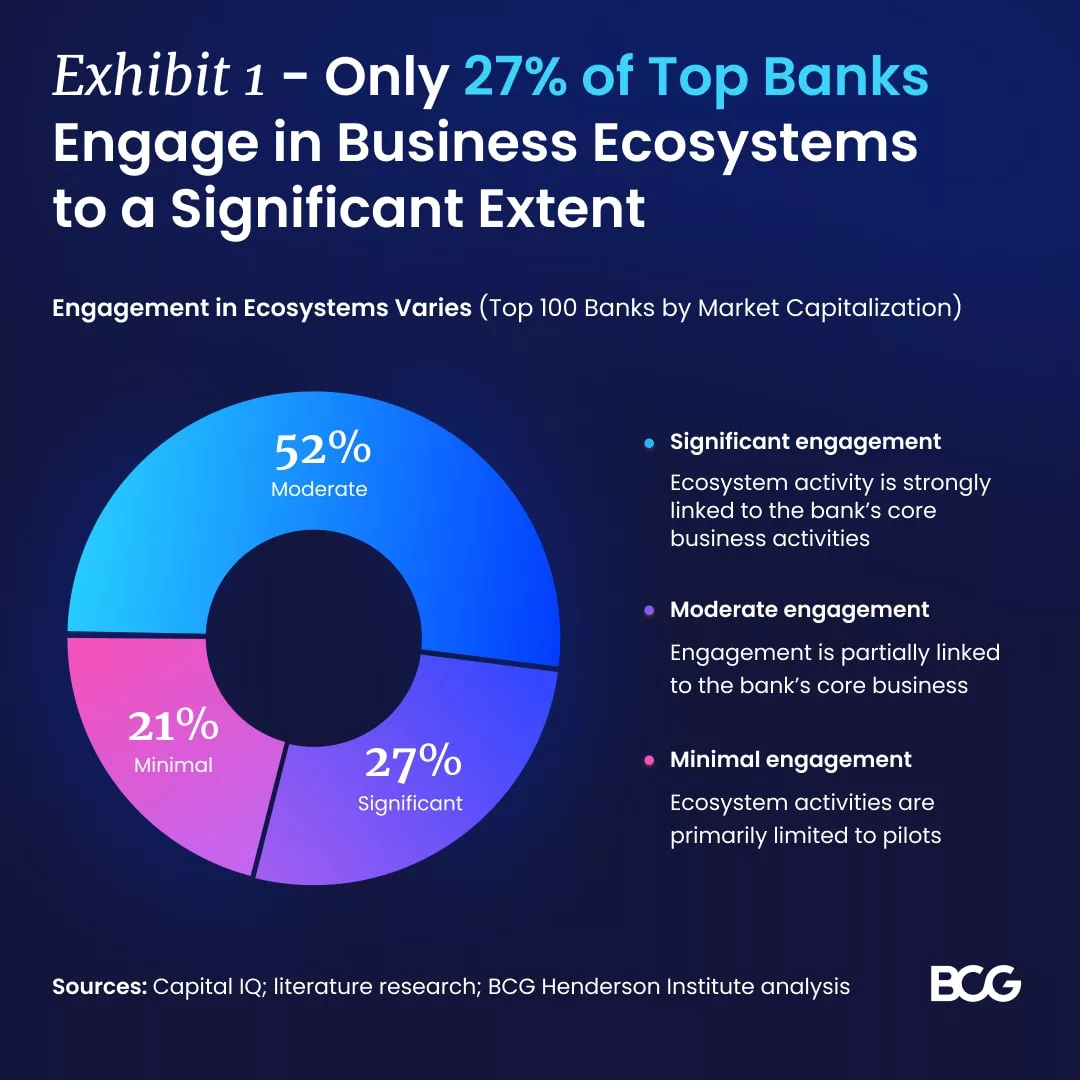 BCG's study on financial Giants: Are they missing out on ecosystem power?
BCG has conducted a comprehensive analysis of the top 100 financial institutions in terms of market capitalization for 2021. Their objective was to evaluate how these institutions are interacting with business ecosystems and how it affects their financial performance and valuation. The results of the study are quite interesting: – Surprisingly, only 27% of the top banks are actively engaging with ecosystems, while the majority, 52%, are still in the experimental phase. Another 21% have limited involvement. – The banks that fully embrace ecosystems have a clear competitive advantage and are able to generate significant value. – However, there is a need for more targeted and strategic engagement with ecosystems in order to fully capitalize on the available opportunities. For more detailed information, you can refer to the following link: https://www.bcg.com/publications/2023/exploring-digital-financial-ecosystem-opportunities
At LOQUAT Inc. we believe in the strategic alliances between banks and fintechs.
By working together and successfully leveraging each other resources, two businesses will thrive in meeting and exceeding their customer expectations.