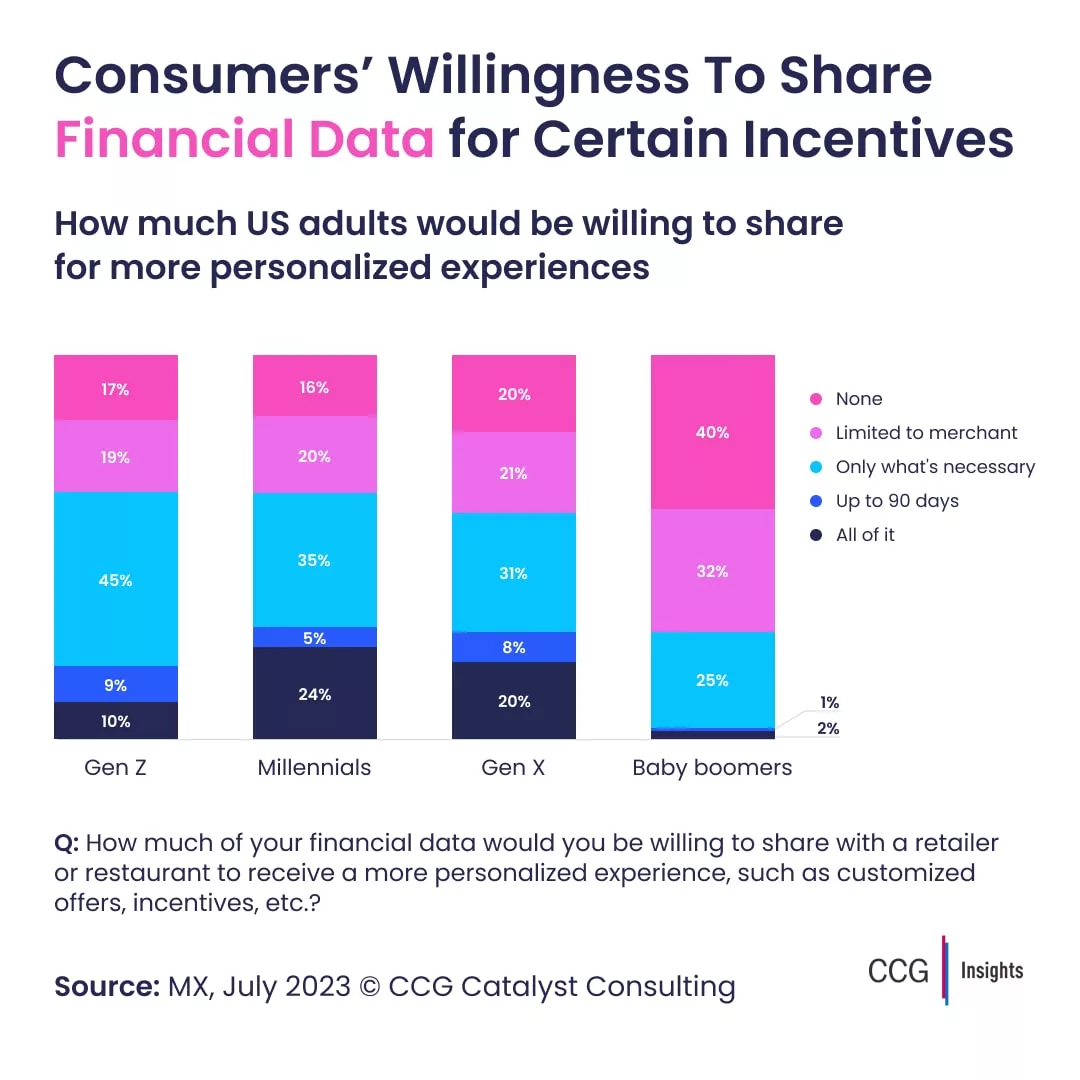 Consumers will share financial information if they perceive benefits
Consumers today are becoming increasingly aware of the importance of data privacy and are more cautious about sharing their personal information. However, a recent study conducted by CCG Insights reveals that consumers are still willing to share their data if they see value in doing so, particularly for the purpose of personalization.
The study found that 68% of consumers are willing to share their data with companies if it results in a more personalized experience. This indicates that consumers are willing to trade their data for customized recommendations, tailored offers, and personalized communication. However, it is important to note that there are limits to the extent to which consumers are willing to share their data.
The research suggests that consumers are more likely to share their data if they have control over what information is being collected and how it is being used. Additionally, transparency and trust are key factors in determining whether consumers are comfortable sharing their data. Companies that are transparent about their data collection and usage practices and prioritize data security are more likely to gain the trust of consumers.
In conclusion, while consumers are becoming more cautious about data privacy, they are still open to sharing their data if they perceive a benefit in terms of personalization.
https://www.ccginsights.com/research-snapshot/consumers-will-share-data-for-personalization-within-reason/
At Loquat, we believe that data privacy is a fundamental human right and democratic societies have a duty to respect and protect this right through their respective institutions. We believe in the future of Web3 and its chance to democratize the online experience, and enable users to reclaim control of their data.
Learn more how at: https://loquatinc.io/financial-institutions/