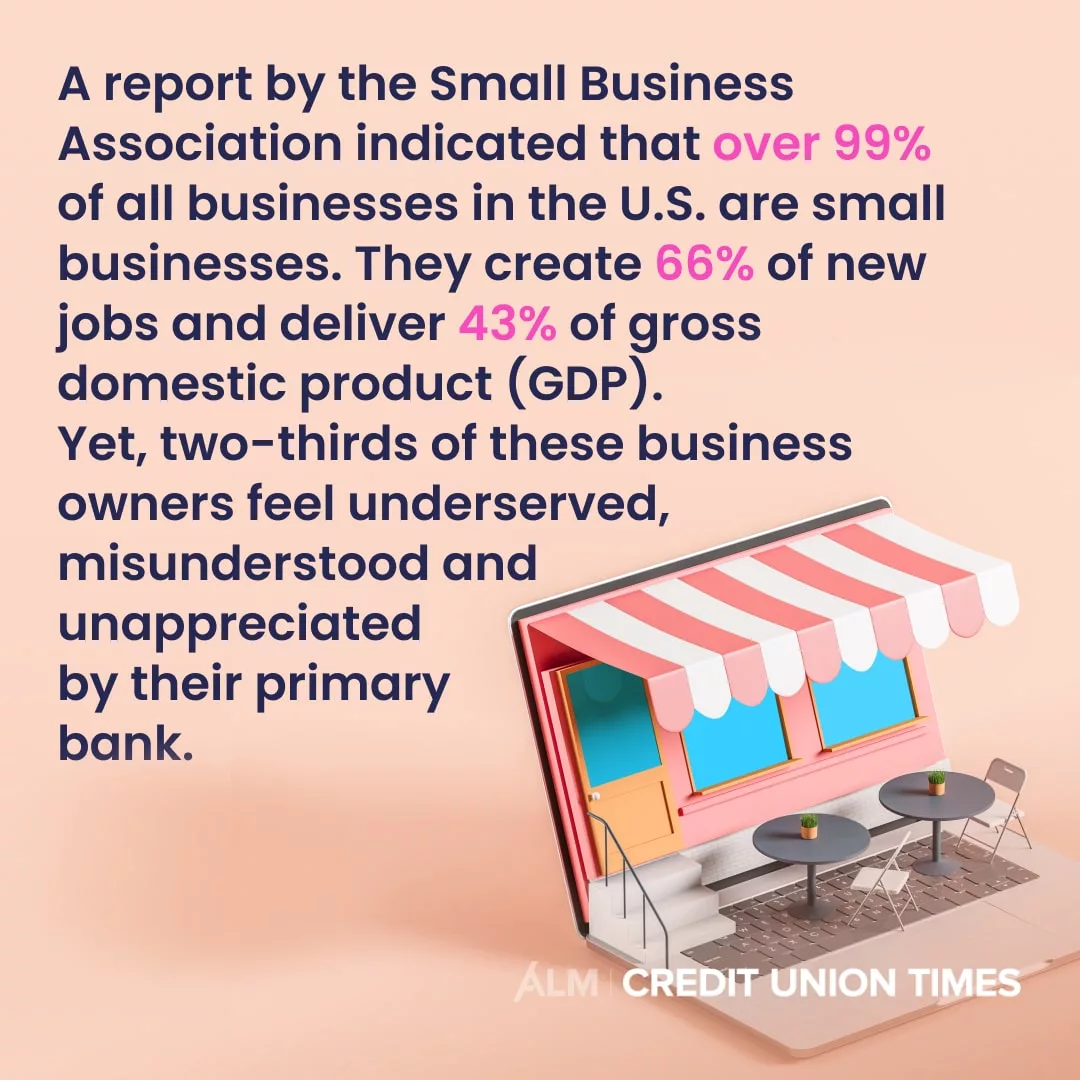 Credit unions can offer small businesses an advantage over traditional banks and online lenders due to their community-oriented focus, local market knowledge, and ability to offer lower fees and competitive loan interest rates.
Despite accounting for 99% of businesses in the US, small business owners feel underserved and are increasingly looking for access to cash.
"A report by the Small Business Association indicated that over 99% of all businesses in the U.S. are small businesses. They create 66% of new jobs and deliver 43% of gross domestic product (GDP). Yet, two-thirds of these business owners feel underserved, misunderstood and unappreciated by their primary bank." – Credit Union Times.
Credit unions can leverage their strengths to better serve small businesses, which comprise the backbone of the economy and reflect its diversity.
Learn HOW LOQUAT Inc. can help to make financial institutions more
innovative
and
successful
:
https://loquatinc.io/