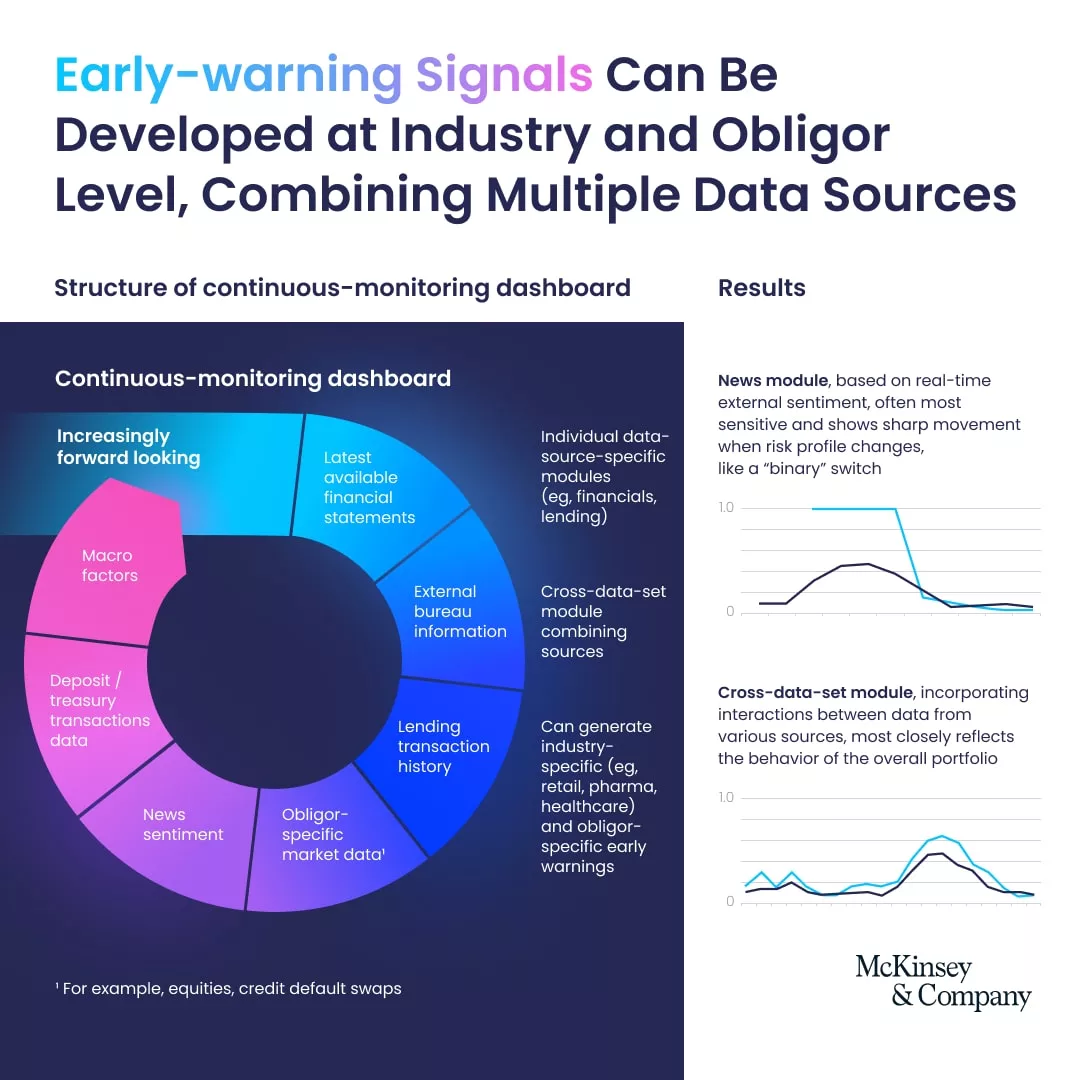 Don't wait for the storm to hit!
According to McKinsey, banks can stay ahead of the game during economic uncertainty by developing early warning signals at an industry level. By keeping a close eye on customer behavior, supply chain disruptions, and market demand, banks can proactively mitigate credit risks and maintain financial resilience.
Don't leave your bank's success up to chance! By taking a strategic and proactive approach to credit risk management, you can position your bank for long-term success. Don't let economic uncertainty knock you down – be prepared with early warning signals and stay ahead of the game.
https://www.mckinsey.com/capabilities/risk-and-resilience/our-insights/navigating-economic-uncertainty-new-guidance-for-credit-risk-management