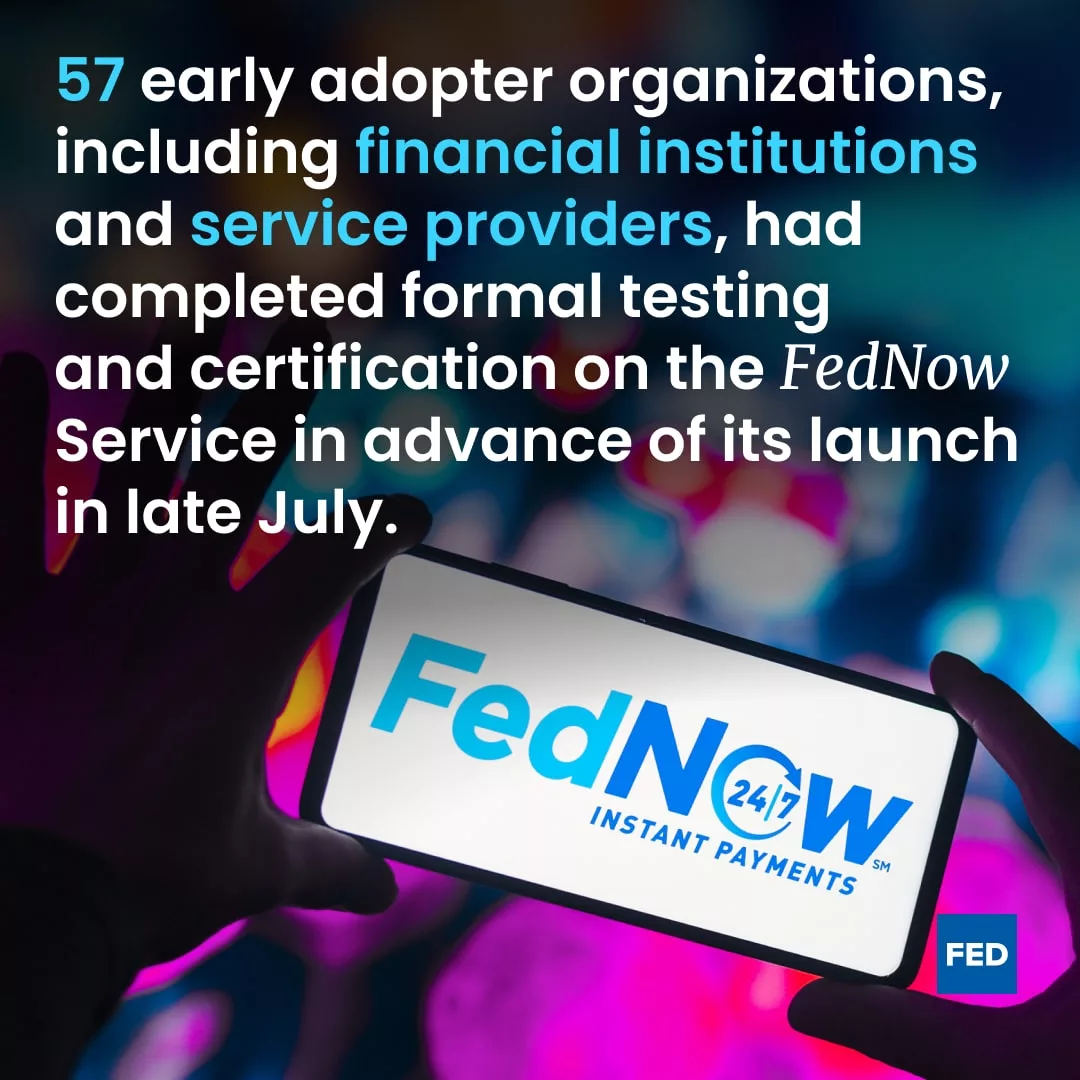 FedNow Presents Opportunity of Instant Payments for Credit Unions
The launch of FedNow by the Federal Reserve has brought instant payments into the mainstream. This service allows payment transfers to be available for use by the receiving party within seconds, making it a crucial consideration for credit unions.
Among 57 early adopters of the FedNow Service, six credit unions and seven corporate credit unions have already embraced this technology. To facilitate the processing of FedNow instant payments, several service providers familiar to the credit union movement have stepped up, including Fiserv, FIS, ACI Worldwide Corp., Alacriti, Jack Henry, and Juniper Payments (a PSCU Company). This diverse range of vendors ensures that credit unions have access to a variety of options when it comes to implementing FedNow.
As the adoption of instant payments continues to grow, credit unions must stay informed and prepared to leverage this technology to meet the evolving needs of their members.
Besides the initial adopters, the Federal Reserve continues to work with and onboard financial institutions and service providers planning to join later in 2023 and beyond, as the initial step to growing a robust network aimed at reaching all 10,000 U.S. financial institutions.
Curious to see the early adopters? Here's the list:
https://www.frbservices.org/financial-services/fednow/certified-organizations
Loquat, an innovative financial technology company, allows credit unions and community banks to improve or launch a streamlined digital banking functionality aimed at serving small and medium-sized businesses (SMB) from new account onboarding through delivering lending options, while preventing fraud without sacrificing on the user experience.
To learn more about Loquat, visit: www.loquatinc.io