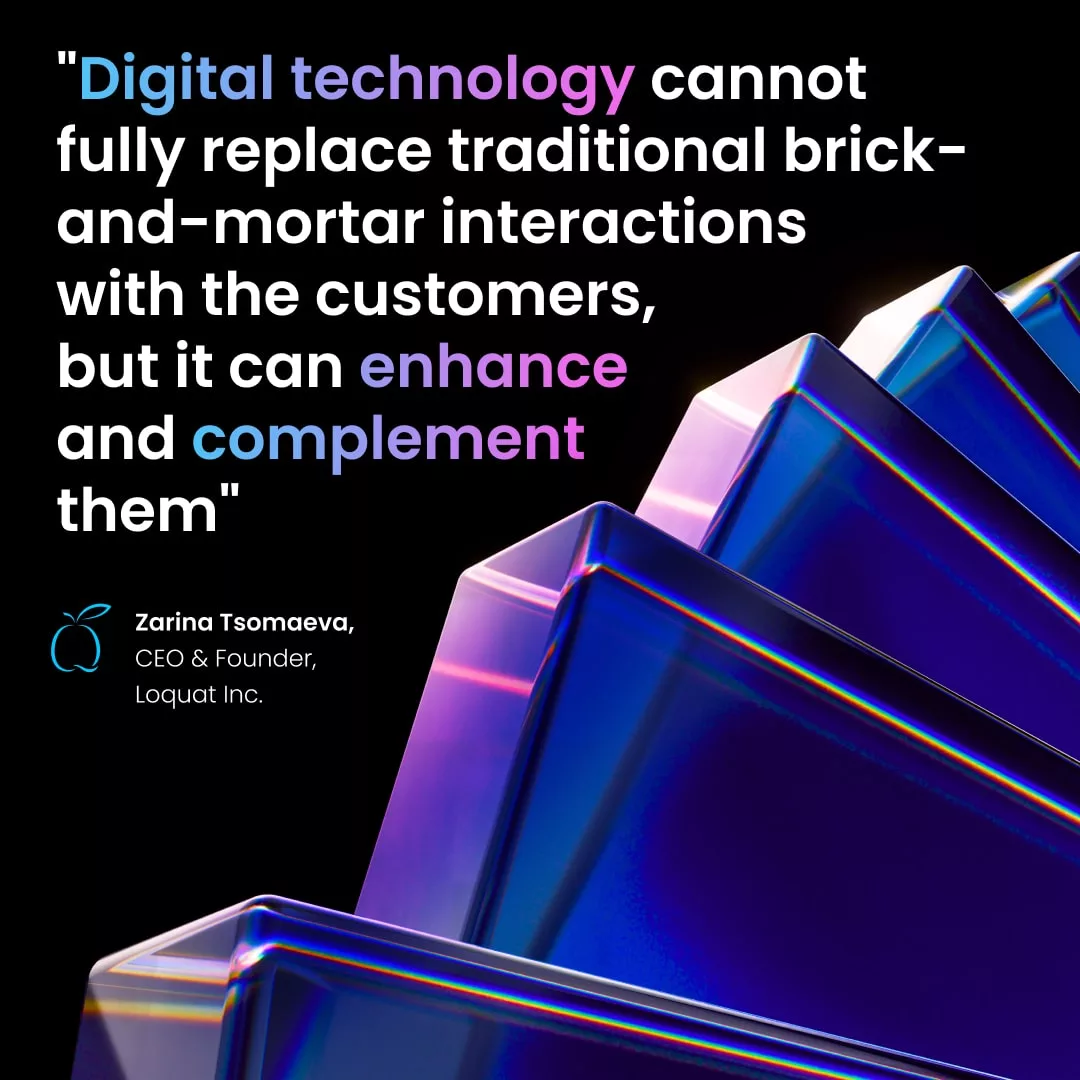 Hybrid approach to banking: Digital & Brick-and-Mortar
Financial Institutions must consider the challenge and opportunity of satisfying the needs of all customers while achieving transformation.
Although many customers prefer digital technology, some still value the convenience of having a brick-and-mortar branch nearby, especially for critical financial matters like personal loans and mortgages.
"Digital technology cannot fully replace traditional brick-and-mortar interactions with the customers, but it can enhance and complement them." – Zarina Tsomaeva, CEO & Founder, LOQUAT Inc.
LOQUAT Inc.
, a banking-as-a-service (
BaaS
) platform, allows small businesses to bank the way they want – on the phone, on a laptop, or in the branch – providing easy user experience making banking a breeze.