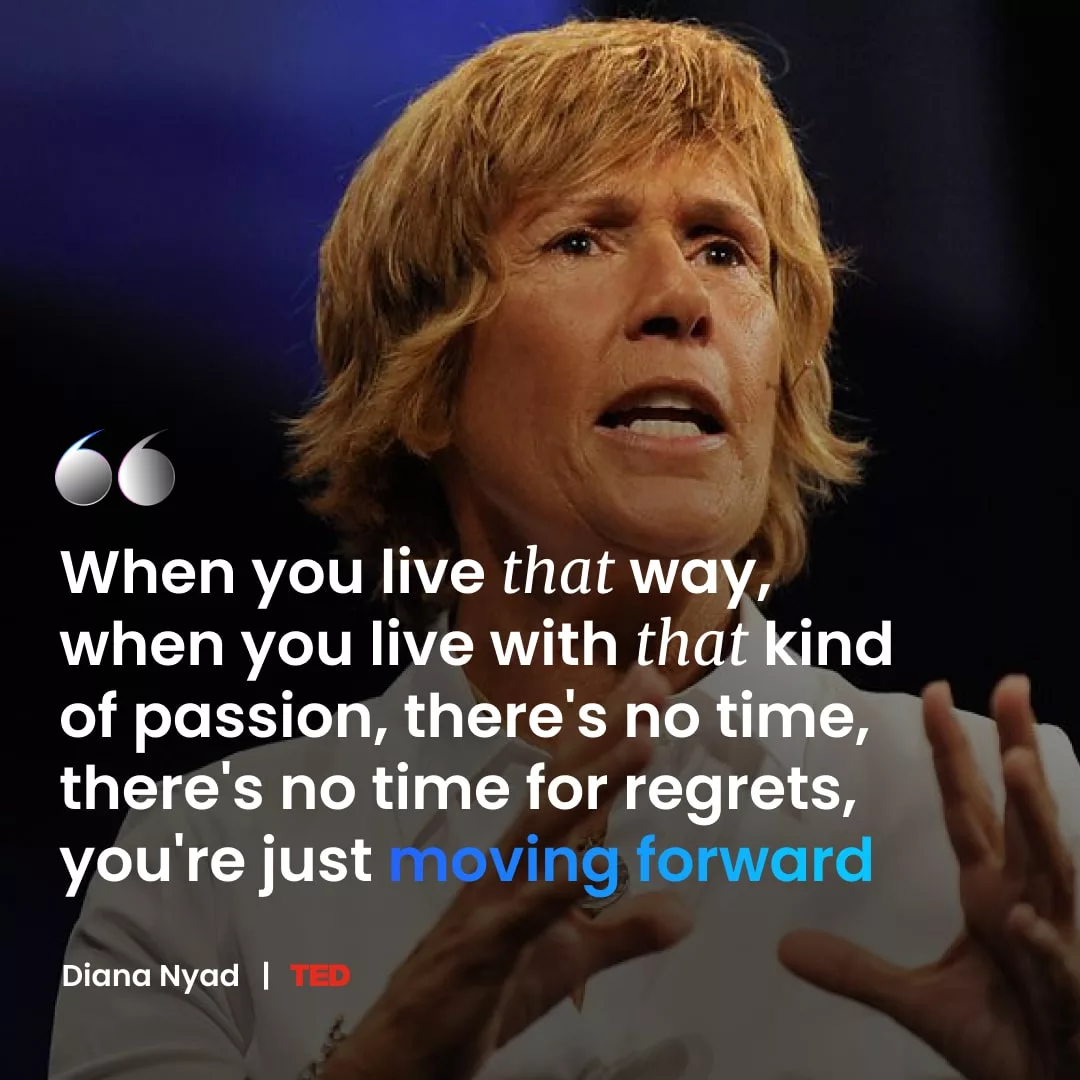 Find Inspiration this Sunday: Have you ever asked yourself what you're doing with your life?
Diana Nyad, a record-breaking long-distance swimmer, is here to inspire you to pursue your wildest dreams.
In her TEDMED talk, Nyad shares the story of her most impressive feat yet: attempting to swim from Cuba to Florida at the age of 60. She provides insight into her mental preparation and encourages viewers to chase their own extreme dreams.
Nyad's talk is both powerful and humorous, leaving you feeling motivated to make the most of your life. So, take a moment to reflect on your own aspirations. What do you want to achieve? Let Nyad's words inspire you to take action and pursue your biggest goals.
https://www.ted.com/talks/diana_nyad_extreme_swimming_with_the_world_s_most_dangerous_jellyfish