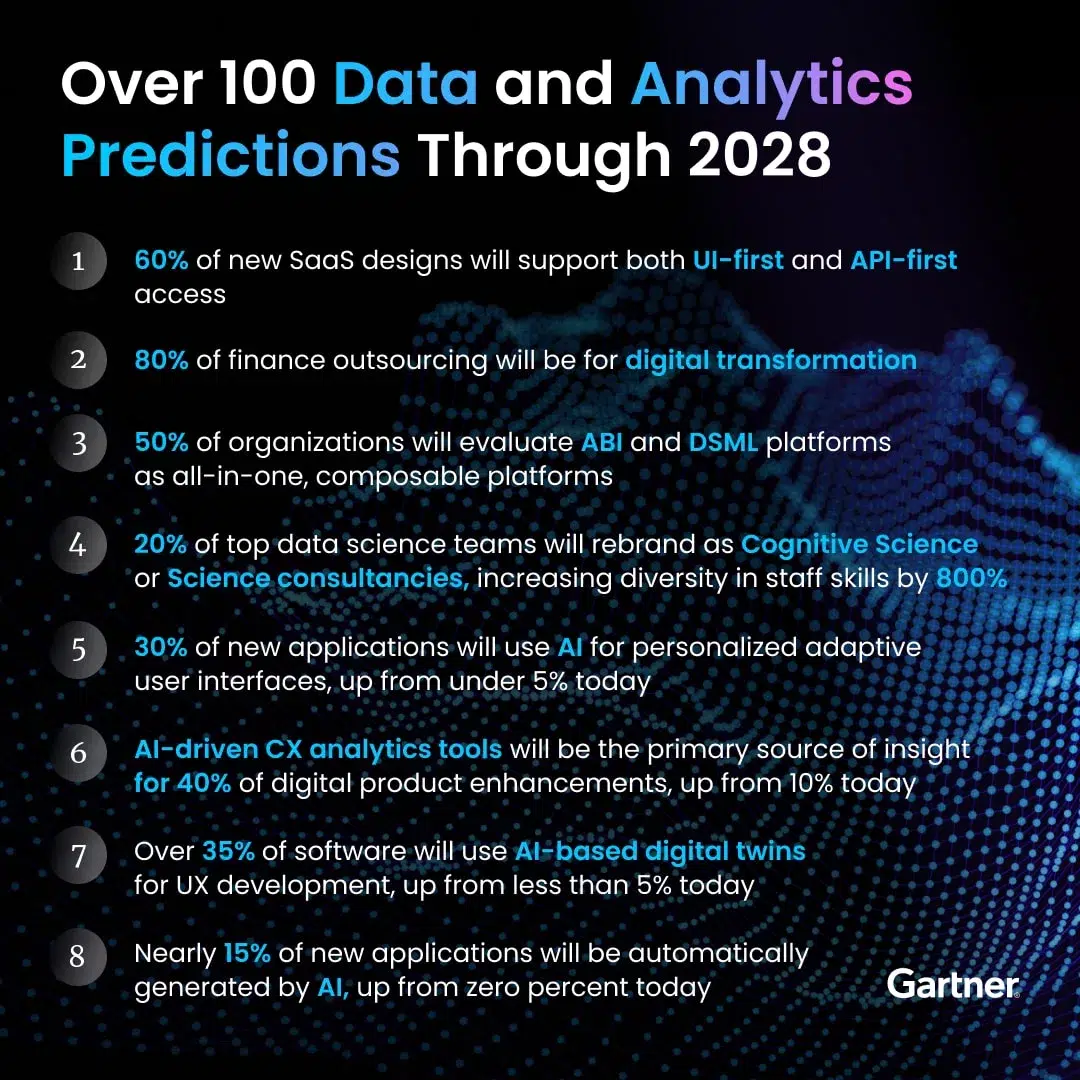 Gartner, a top research and advisory firm, has recently published a report that outlines over 100 predictions on data and analytics through 2028. The report provides insights into emerging trends and opportunities in this rapidly evolving field, offering valuable guidance for organizations looking to harness the power of data and analytics to drive growth and innovation.
The report emphasizes the increasing importance of data and analytics in driving business strategy and creating value. With the rapid acceleration of digital transformation, organizations have access to vast amounts of data that can be used to develop data-driven business strategies and information products.
However, many organizations struggle to adopt a data-centric approach, highlighting the need for data and analytics leaders to elevate their strategies and develop a new vision of problem-solving. This shift also requires a rethinking of enterprise competencies and management ethos, potentially leading to significant workforce change management impacts.
https://www.gartner.com/en/doc/over-100-data-and-analytics-predictions-through-2028