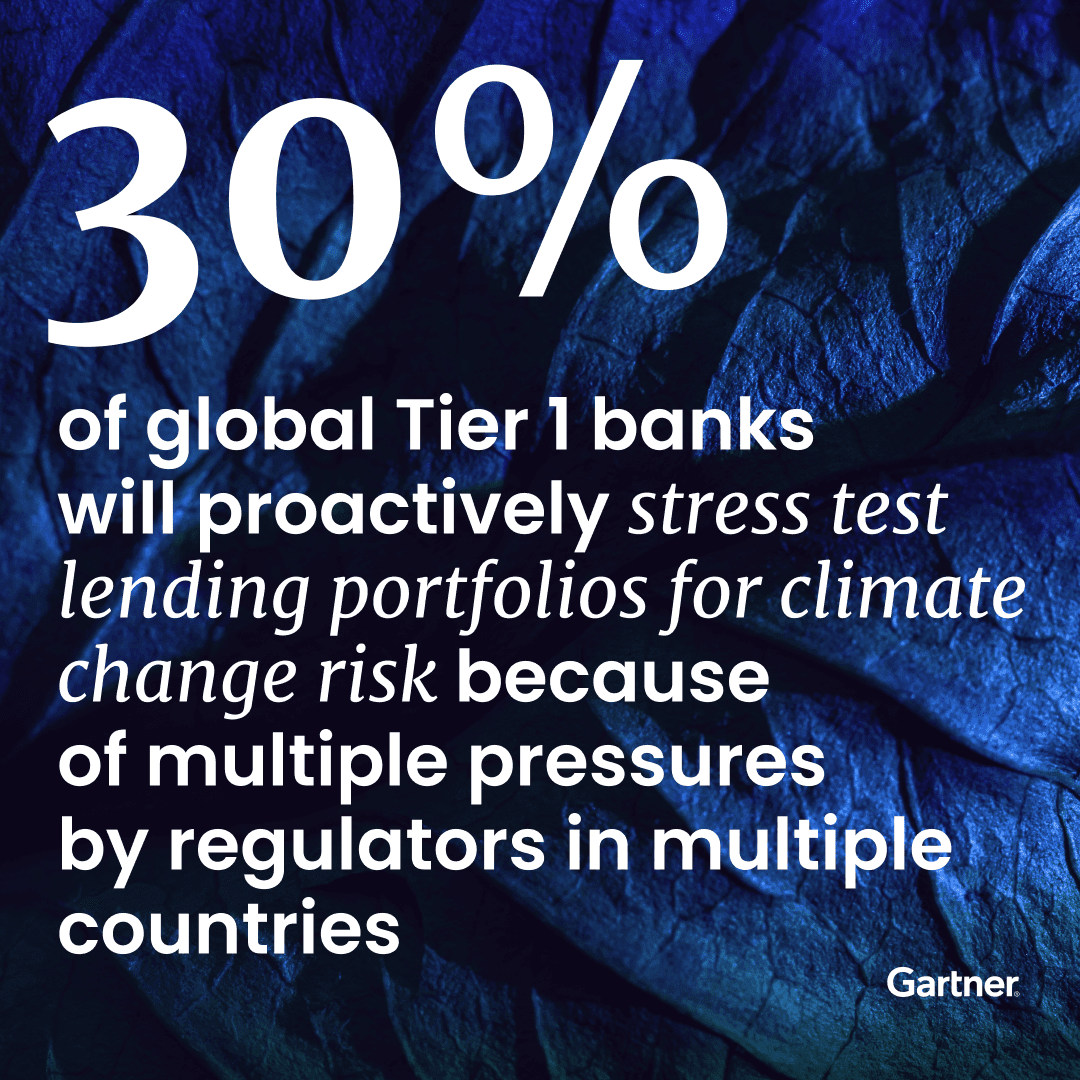 Financial Institutions' focus on ESG will primarily focus their lending portfolios to include ESG as a main-stream component in sustainability strategy.
Responsible Lending by the banking sector and other financial institutions sends a strong signal to customers and members looking for capital access.
One of the ways this can happen is when banks prioritize loans and other Lending Instruments for companies with sustainability and ESG as a Strategic Commitment.
As regulatory pressure continues to mount,
Gartner
predicts that by Year 2024 "30% of global Tier 1 banks will proactively stress test lending portfolios for climate change risk because of multiple pressures by regulators in multiple countries."