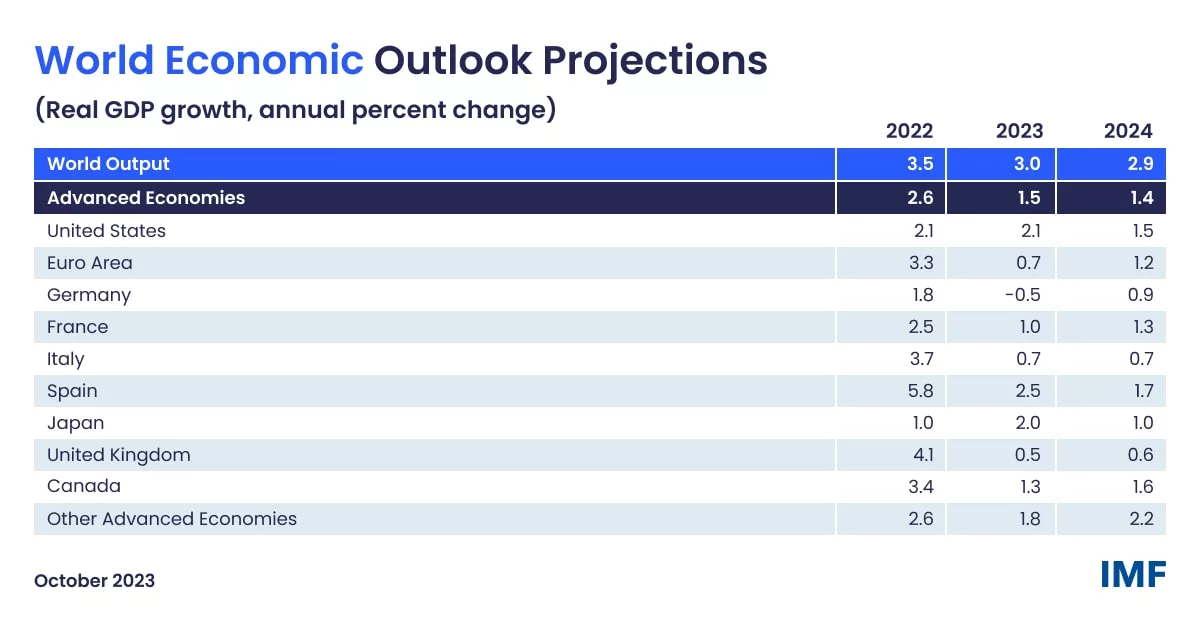 Global Recovery: Slow and divergent, little room for error
The global recovery continues to trudge along at a sluggish pace, with noticeable disparities emerging across different regions. This lackluster growth leaves no margin for policy mistakes, as any missteps could have significant consequences. According to IMF projections, global growth is expected to decelerate from 3.5 percent in 2022 to 3.0 percent in 2023 and 2.9 percent in 2024. These figures fall well below the average growth rate of 3.8 percent seen between 2000 and 2019.
As economies tighten their policies, advanced economies are anticipated to experience a slowdown from 2.6 percent in 2022 to 1.5 percent in 2023 and 1.4 percent in 2024.
Meanwhile, emerging market and developing economies are predicted to witness a modest decline in growth from 4.1 percent in 2022 to 4.0 percent in both 2023 and 2024. To curb inflation and maintain stability, it is crucial to employ effective monetary policy measures and frameworks.
https://www.imf.org/en/Publications/WEO/Issues/2023/10/10/world-economic-outlook-october-2023