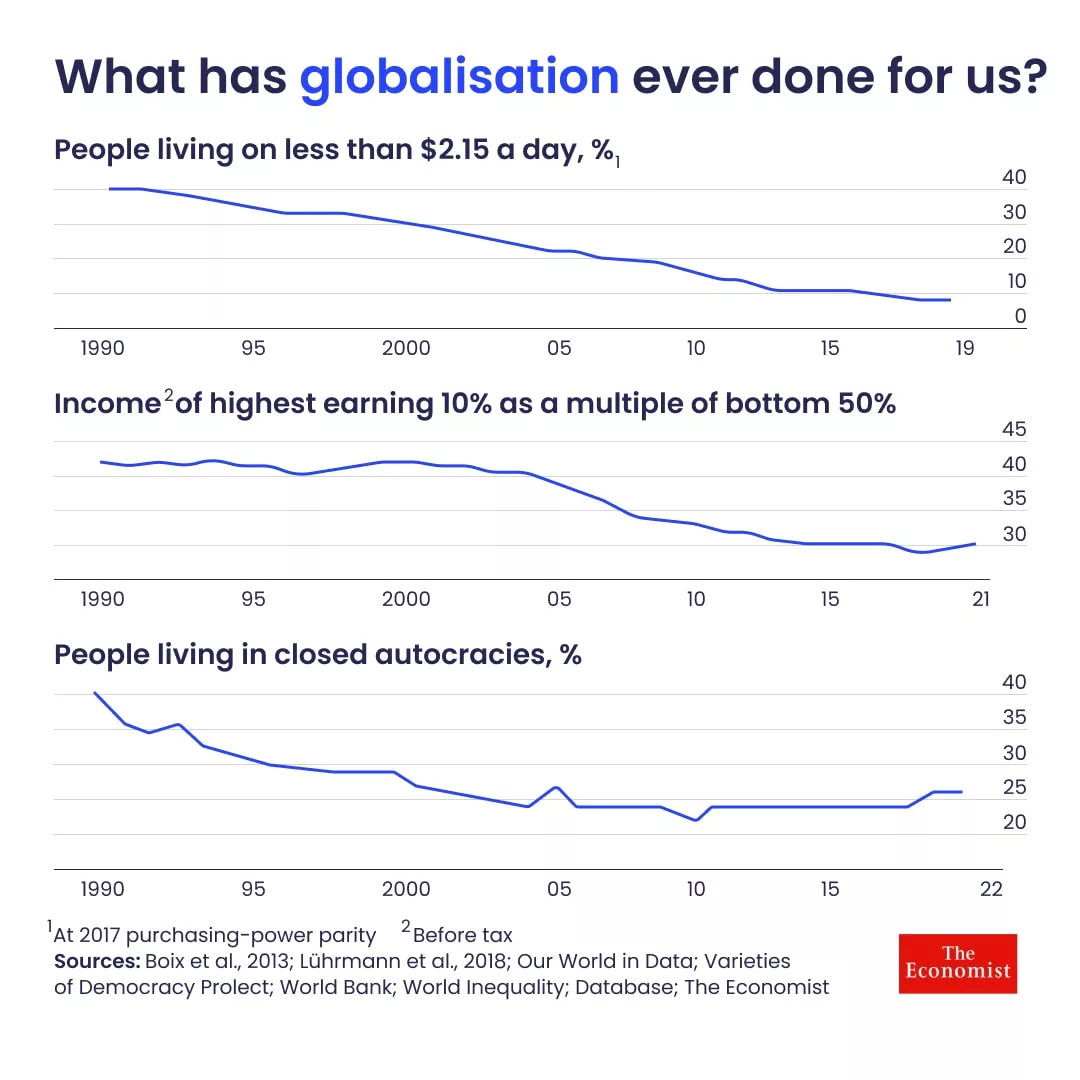 Globalization: a catchy take on the world's economic shift
Motivated by a belief in market power, globalization surged in the 1990s as governments relaxed travel, investment, and trade controls. China joining the World Trade Organization in 2001 further boosted trade between Asia and the West. While globalization brought benefits like poverty reduction and political freedom, it also presented problems.
The 2007-09 financial crisis was expected to prompt reforms, but ultimately globalization continued largely unchanged. In response to economic, geopolitical, energy, and AI shocks, the concept of homeland economics emerged.
This approach aims to reduce risks to economies and create a safer, fairer, and greener world. However, this report argues that it may have the opposite effect.
For more information, visit: www.economist.com/special-report/2023/10/02/governments-across-the-world-are-discovering-homeland-economics