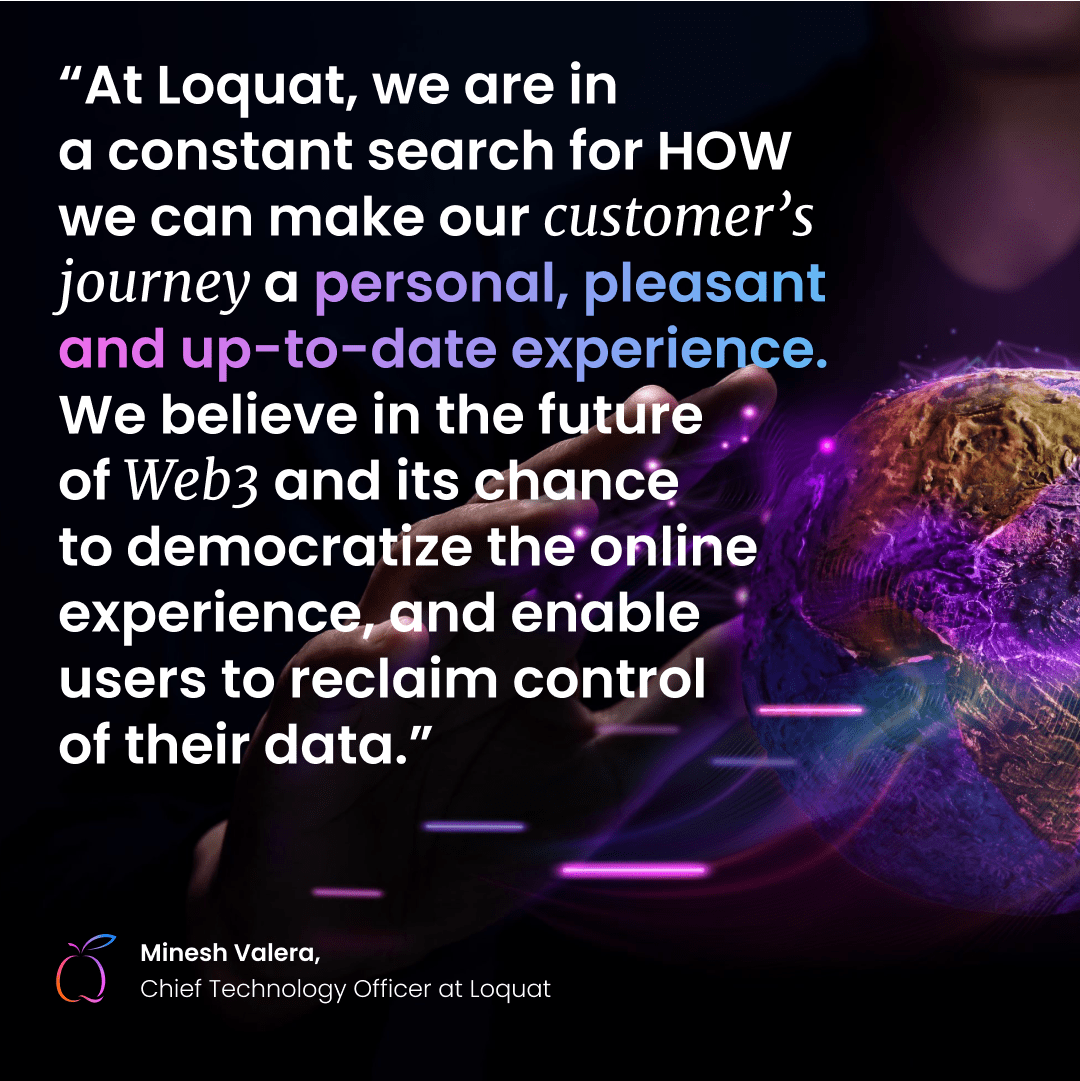 Loquat's Approach to User Identity – Built for the Future
Despite the turbulence and disruptions in the Financial Services sector, a lot of technology advancements were made as we close out year 2022. In 2023, technology will continue to play a central role, facilitating financial institutions in shaping ideas and products that create and increase customer and member experience, all while reducing fraud.
"At Loquat, we are in a constant search for HOW we can make our customer's journey a personal, pleasant and up-to-date experience. We believe in the future of Web3 and its chance to democratize the online experience, and enable users to reclaim control of their data." – Minesh Valera, Chief Technology Officer at Loquat.