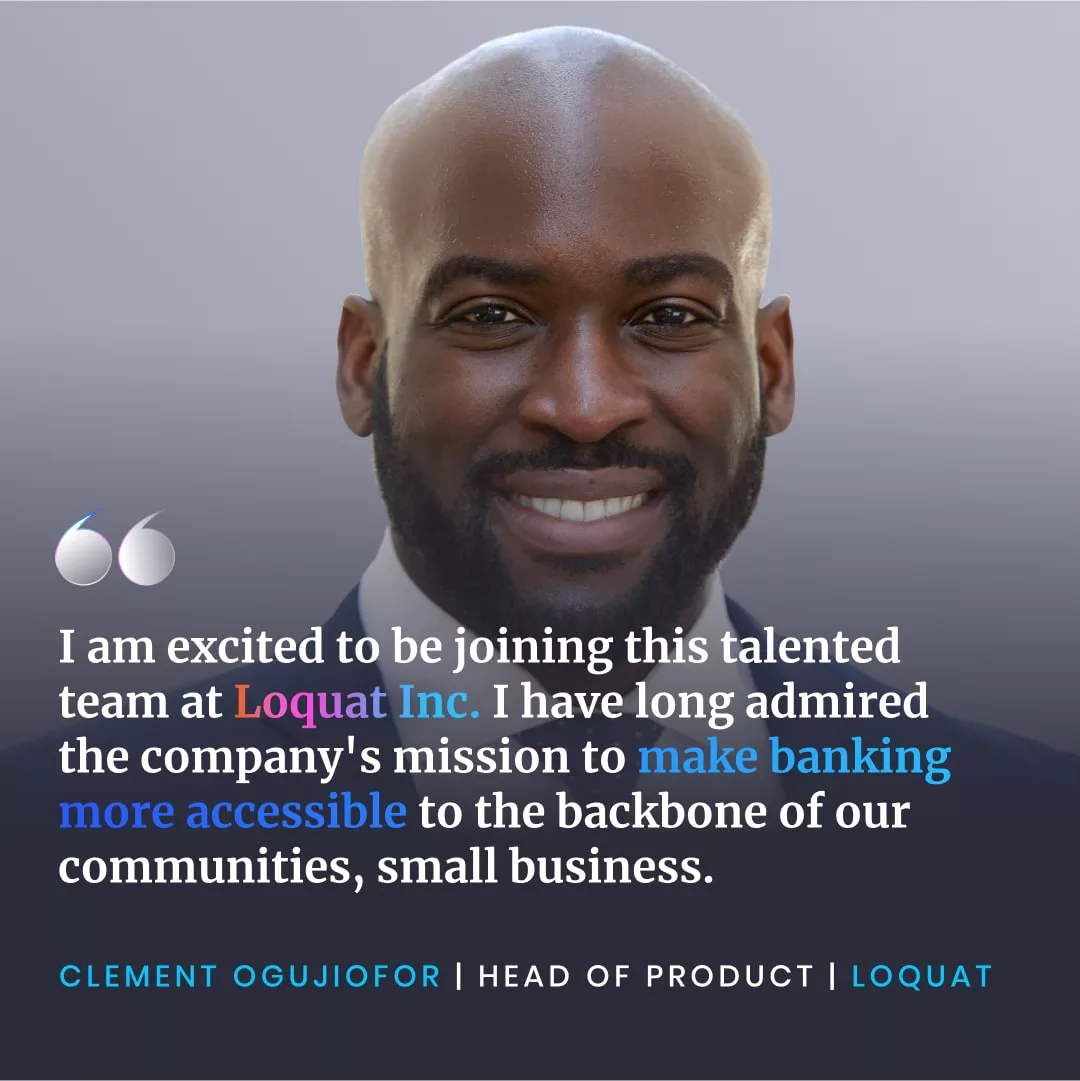 Loquat Inc. welcomes Clement Ogujiofor to its team!
Loquat Inc., an innovative financial technology company today announced that Clement Ogujiofor has joined the company's Leadership Team as the Head of Product.
Clement, a seasoned business strategy executive, brings over 15 years of experience in technology and telecommunication industries. He has successfully led digital transformations, cost optimizations, financial due diligence, and product delivery. With a strong focus on the intersection of technology and business, Clement ensures a clear business strategy that guides any technology transformation.
"We are excited to welcome Clement Ogujiofor to our team. His proven track record of delivering results in various engagements and transformations will be invaluable to us as we continue to expand our business and strengthen our market position. We are confident that Clement will help us continually improve on our already stellar platform and take Loquat to the next level."
– Zarina Tsomaeva, Chief Executive Officer & Founder of Loquat
Please read our full Press Release: https://loquatinc.io/news/loquat-inc-welcomes-clement-ogujiofor-to-its-team/