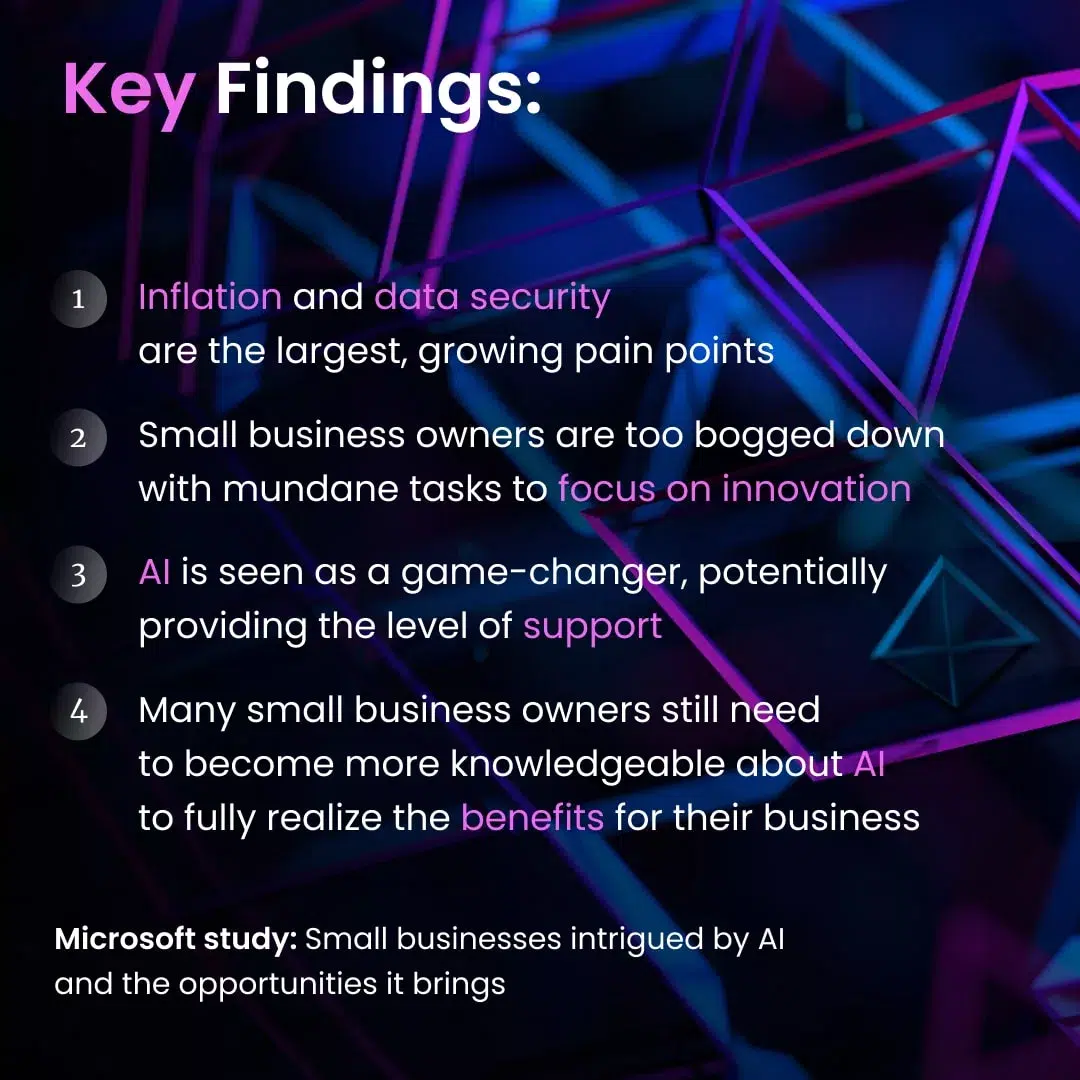 Microsoft study: Small businesses intrigued by AI and the opportunities it brings
Microsoft conducted an internal study called the "Small Business State of Mind" report in May 2023. The report reveals that small businesses, which make up 99% of all businesses in the U.S. and employ nearly half of the workforce, are facing increased pressures and limited resources. However, with the emergence of AI, small businesses have the opportunity to benefit from next-generation tools and resources. The study highlights key findings, including the growing pain points of inflation and data security, small business owners being overwhelmed with mundane tasks, the optimism surrounding AI as a game-changer, and the need for small business owners to become more knowledgeable about AI.
https://blogs.windows.com/windowsexperience/2023/06/21/microsoft-study-small-businesses-intrigued-by-ai-and-the-opportunities-it-brings/
Loquat, an innovative financial technology company, developed and operates a proprietary banking as a service platform designed with the small business customer in mind by a world-class team of former banking executives, fraud specialists, technology and digital transformation experts, and business owners. The end-to-end-platform allows credit unions and community banks to improve or launch a streamlined digital banking functionality aimed at serving small and medium-sized businesses (SMB) from new account onboarding through delivering lending options, while preventing fraud without sacrificing on the user experience.
To learn more about Loquat, visit: www.loquatinc.io