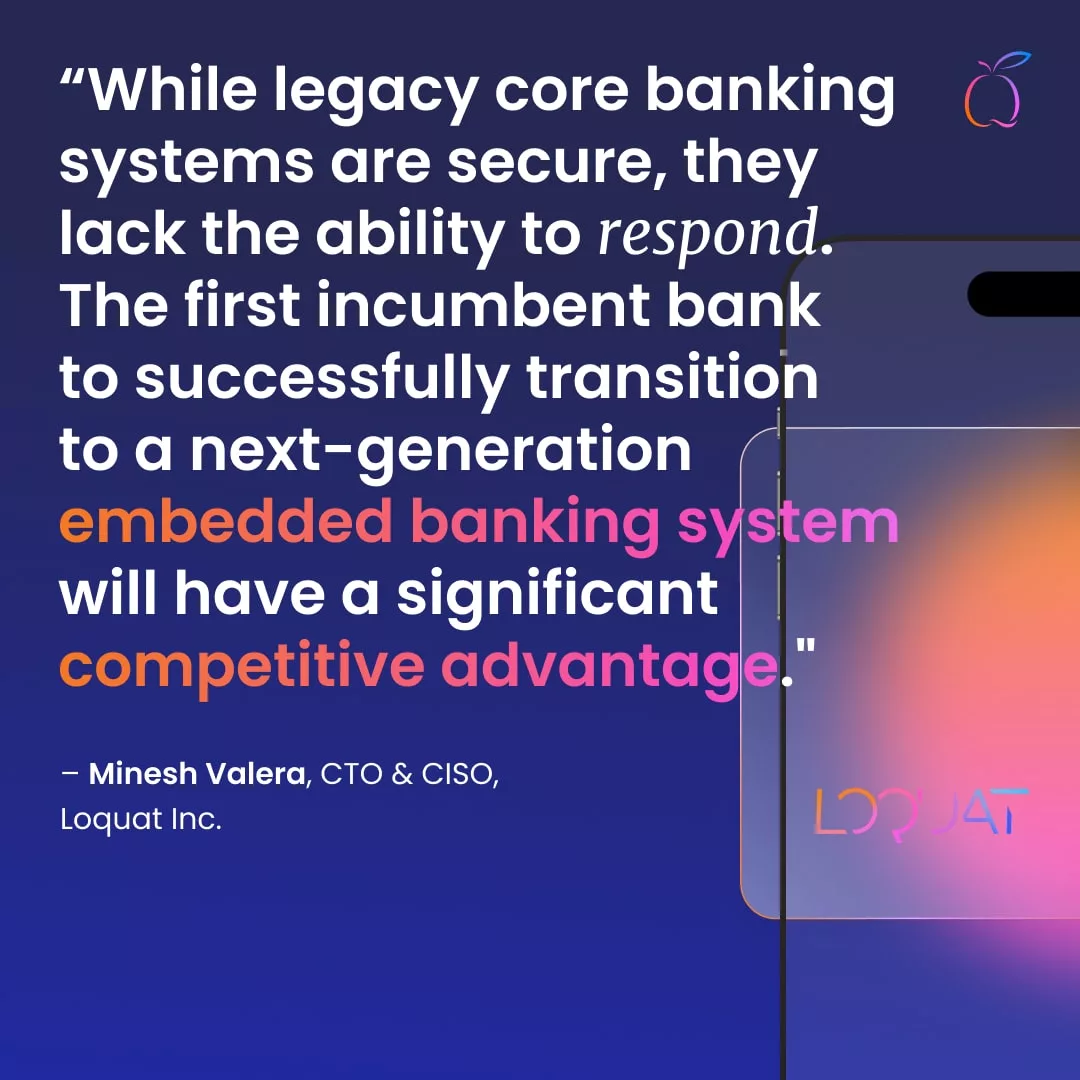 Modern core banking propositions can enable traditional banks to better compete with non-bank providers and neobanks.
While legacy core banking systems are secure, they lack the ability to respond to customers in real-time or integrate easily with new applications and ecosystems.
"The first incumbent bank to successfully transition to a next-generation embedded banking system will have a significant competitive advantage." – Minesh Valera, CTO & CISO at Loquat Inc.
LOQUAT Inc.
, a banking-as-a-service (
BaaS
) platform, is a next-generation multi-cloud hybrid architecture that allows for streamlined customer journeys and faster innovation of new products for financial institutions.