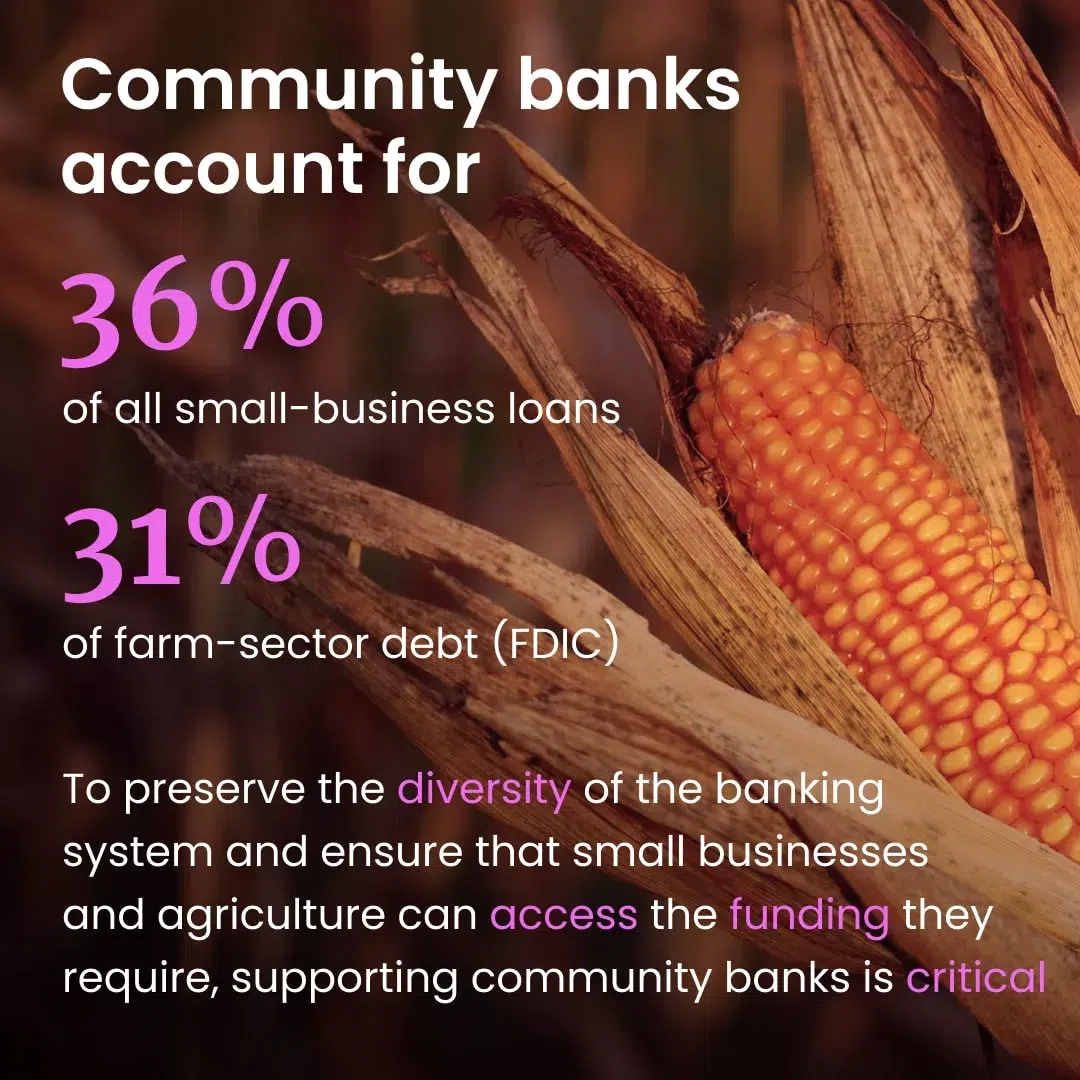 The importance of community banks cannot be overstated
Community banks are more than just financial institutions; together with the credit unions they are pillars of their communities. They are locally owned and operated, which means they understand the unique needs of their customers and are committed to supporting the local economy.
With their unique ability to build strong relationships with their customers, community banks have become major players in small-business lending, accounting for 36% of all small-business loans and 31% of farm-sector debt, according to the Federal Deposit Insurance Corporation (FDIC).
Furthermore, community banks are often more resilient during economic downturns than larger banks. They tend to have lower levels of debt and are less exposed to risky investments. This stability helps to ensure that they can continue to serve their customers even during difficult times.
To preserve the diversity of the banking system and ensure that small businesses and agriculture can access the funding they require, supporting community banks is critical.