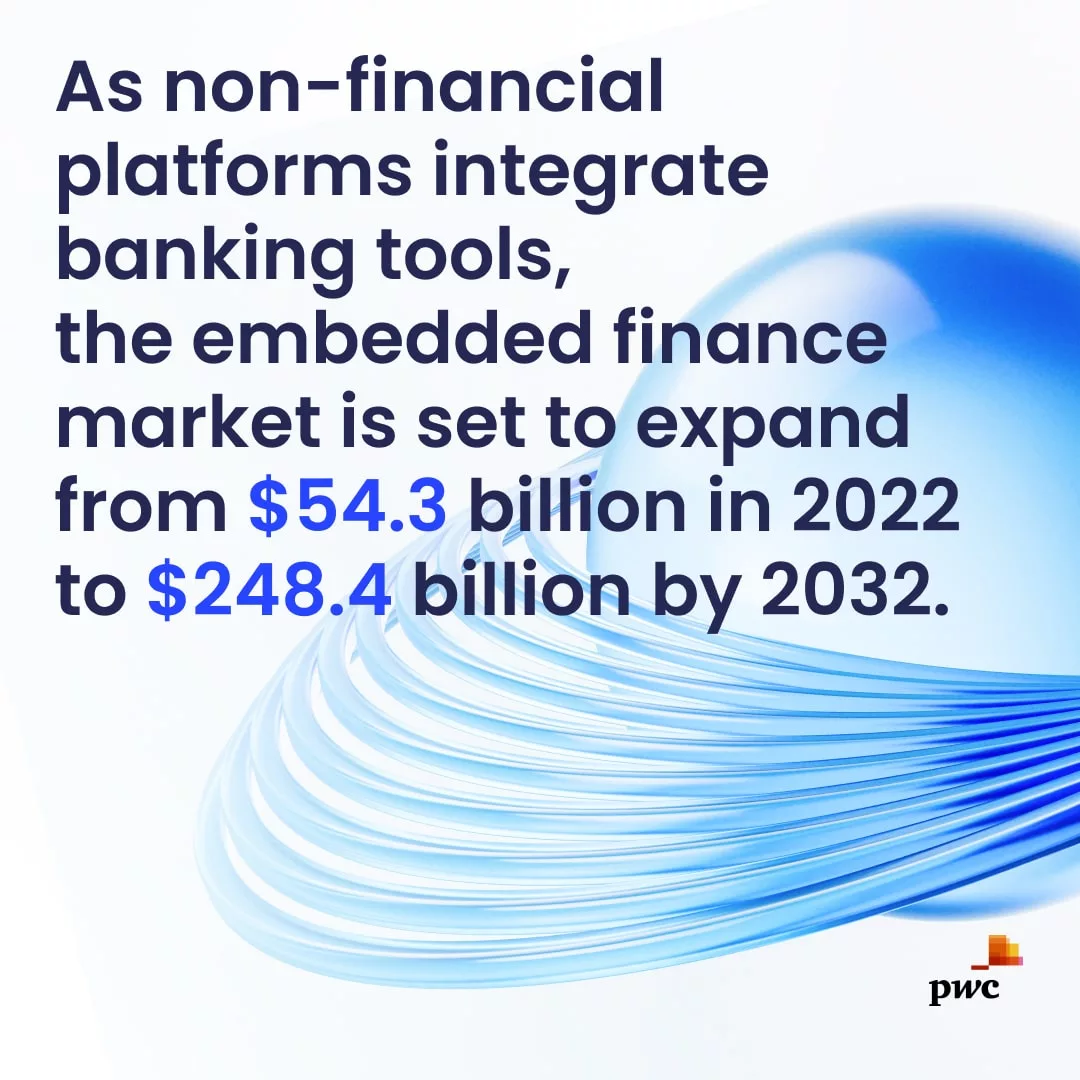 Uncovering Value in Embedded Finance
Embedded finance, previously limited to services like rental car insurance, has emerged as a transformative force in the financial sector, driving innovation and growth. It now encompasses diverse applications such as seamless payments in online stores, personalized insurance, instant credit options, and pay-per-use services. As non-financial platforms integrate banking tools, the embedded finance market is set to expand from $54.3 billion in 2022 to $248.4 billion by 2032.
This rapid evolution presents an opportunity for established players to reshape their business models for renewed growth. Neo-banks, agile insurers, and Buy Now, Pay Later (BNPL) schemes are disrupting the industry, with BNPL transactions expected to reach $596.7 billion by 2026.
Fintech enablers, particularly those offering APIs, are facilitating intricate communication between financial and non-financial entities. Meanwhile, major tech platforms are leveraging their reach and financial prowess to drive extensive integration, extending customer ecosystems through digital identity and payment wallets. This is projected to exceed 5.2 billion global wallets in 2026, up from 3.4 billion.
In this dynamic landscape, some ambitious platforms, including select fintech companies, are actively pursuing and obtaining banking licenses, marking a noteworthy shift in the financial industry.
SOURCE: https://www.pwc.com/gx/en/industries/financial-services/publications/embedded-finance-challenging-common-assumptions.html